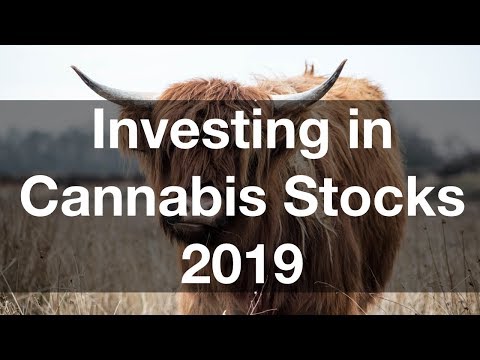 https://cannabisexaminers.com/wp-content/uploads/2019/01/3061/marijuana-stock-investing-2019-bullish-on-cannabis-stock-growth.jpg
The marijuana stocks were exciting in 2018, and I am bullish for cannabis stock growth going through 2019.
The cannabis stocks will be releasing earnings throughout 2019 that will account for recreational sales in Canada, there will be no more guessing at the size of the Canadian Market.
Will the supply & demand imbalance continue into 2019 as we have observed since legalization in Canada on October 17? I think yes, and in the video discuss how this will impact licensed producer expansion plans, revenue, and price at the consumer end.
The marijuana and hemp markets are staged to disrupt multiple markets from beverages, healthy & beauty, and pharmaceutical pain management. In my opinion gone are the days of traditional pharma driven medication when a viable natural solution is available for the market. I anticipate the disruption in these markets is going to position the cannabis sector for future growth.
The market size in Canada significantly grew when recreational cannabis was legally permitted. Will the United States of America follow suit with 33 states already permitting medical use of cannabis and 10 enabling recreational use? The farm bill was the first step with CBD now permitted nationwide.
Disclaimer: I am not a professional financial advisor, do not invest in the stock market because of my videos or because I highlighted an industry. Complete your own due diligence and invest through a professional financial firm / advisor