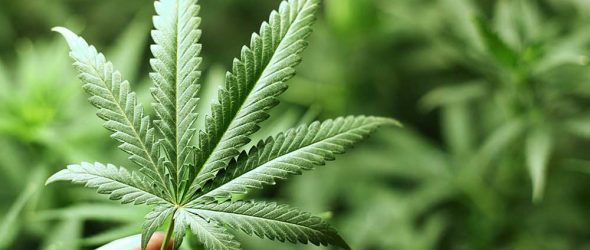 https://cannabisexaminers.com/wp-content/uploads/2020/05/stock-cannabis-20-adobe.jpg
Canadian cannabis producer Tilray (TLRY) reports first-quarter earnings after the close today as analysts warn of cascading effects on the industry from coronavirus shutdowns. Tilray stock rose, while other marijuana stocks fell.



X




Tilray Earnings
Estimates: Wall Street expects Tilray to report a 44-cent loss per share, according to Zacks. Revenue was expected to jump 116% to $49.69 million.
Results: Due after the close.
Stock: Shares rose 6% in the stock market today. Tilray stock has been trying to rebound from a dive at the end of March. At that time, Tilray said it released 11 million shares from a lockup agreement. The shares were held by former stockholders of Privateer Holdings, which has owned most of Tilray stock. Tilray absorbed Privateer in a merger last year.
Tilray stock gets weak ratings from IBD. The stock has a 10 Composite Rating. Its EPS Rating is a worst-possible 1.
Prior to Tilray earnings, Stifel analyst Andrew Carter, in a research note, said he expected new recreational products like chocolates, vapes, and CBD beverages from its joint venture with Anheuser-Busch InBev (BUD) would help the company. However, he said a continued decline in bulk sales would weigh on results overall.
---
Join IBD experts as they analyze actionable stocks in the coronavirus stock market rally on IBD Live.
---
Logistical Hurdles For Marijuana Stocks
Even as customers loaded up on weed in March as the coronavirus pandemic took hold in North America, analysts have warned that sales in Canada could be choppy, as the crisis shuttered physical stores in Ontario in April and delayed openings of others. The pandemic's impact could also ripple through to the provinces, which bulk-purchase weed from pot companies before sending product to retailers.
Pot producer Aphria (APHA), when it reported earnings last month, said Ontario, Canada's most populous province had canceled two weeks of purchase orders from weed producers and was "generally expecting lower volumes due to Covid-19."
Online and physical-store sales had jumped in Quebec since restrictions kicked in, Aphria said. But stores in British Columbia were closing, and trying to convert to a buy-online, pick up-in-store model.
Similarly, Cronos Group (CRON), which reported earnings last week, noted a "contraction in demand" in Canada as retailers closed or changed operations. It also noted that provincial buyers have put in place extra safety protocols, and reduced on-site staff and delivery time slots. Those measures, the company said, have "posed logistical challenges and created a reduction in purchase order fulfillment."
Those difficulties have emerged on top of concerns about whether the industry could weather a financing drought, after running up losses over the past few years.
"Taken together, we believe producer shipments will be under pressure during calendar 2Q20 … ," Stifel's Carter wrote, "and we believe category headwinds are likely to cascade suggesting a vicious cycle for the category's overall growth (reduced investment, reduced inventory, and reduced ability to fulfill demand)."
Other Marijuana Stocks
While Tilray stock made gains during the day, other marijuana stocks fell. Cronos Group stock fell 3.8%. Canopy Growth (CGC) fell 3.5% and was testing support at its 50-day line. Aphria stock lost 4%, and was also close to hitting its 50-day line.
Aurora Cannabis (ACB), which reports earnings after the close on Thursday, fell 12% to $7.07. The company on Monday consolidated its stock to give shareholders one share for every 12.
The decision to roll up those shares came after Aurora Cannabis stock fell below an average price of 1 for 30 straight trading days. Aurora Cannabis stock has been hit hard by layoffs, leadership shake-ups, write-downs and disappointing sales, potentially jeopardizing its listing on the New York Stock Exchange. The New York Stock Exchange told Aurora last month that it had fallen short of the exchange's listing standards.
YOU MAY ALSO LIKE:
Should You Buy Marijuana Stocks In A Pandemic? Here's What The Charts Show
Is Canopy Growth Stock A Buy As Leadership Scales Back In The Coronavirus Shutdown?
Marijuana Stocks To Buy And Watch
See Stocks On The List Of Market Leaders With IBD Leaderboard