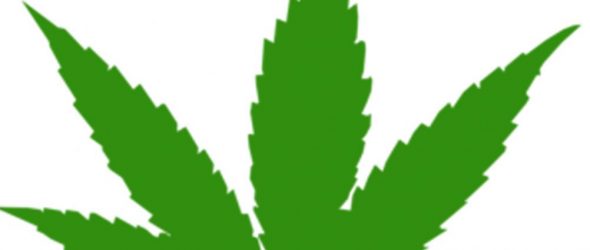 https://cannabisexaminers.com/wp-content/uploads/2020/05/9-15-Marijuana-leaf-clip-1002x840.jpg
MARQUETTE — The Marquette City Commission has approved rezoning for a property that was the former site of the Steinhaus Market and the Union Grill along South Front Street to allow a possible marijuana establishment. The decision was made on Monday during a public hearing meeting via Zoom.
The city received a request to conditionally rezone the property at 1651 S. Front St., which is currently zoned mixed-use, to general commercial with conditional rezoning, according to a city agenda.
When the Marquette Planning Commission met on March 17, a public hearing was held and commissioners discussed the proposed rezoning in accordance with procedures under the Land Development Code for "evaluating rezoning requests and in the administrative procedures for processing such a request," the city agenda states.
Mayor Pro Tem Jenn Hill motioned that the commission "approve the rezoning with the Planning Commission's recommended stipulation that the marijuana grower excess classification is struck from the list of allowable uses."
Commissioner Evan Bonsall seconded the motion. But before it was voted on, Bonsall made a motion to add an amendment to strike the marijuana designated consumption from the list of allowable uses for the applicant and Commissioner Pete Frazier seconded it.
In a roll-call vote, that amendment to the agenda item was voted upon and approved 6-1, with Hill casting the dissenting vote. The rezoning was put to another roll-call vote in which Commissioners Bonsall, Frazier, Fred Stonehouse, Sally Davis and Mayor Jenna Smith voted 'yes' and Commissioners Paul Schloegel and Hill voted 'no.' It passed 5-2.
After hearing testimonies from a few Marquette residents who expressed their concerns about the potential negative health impacts a marijauna consumption establishment presents, Bonsall said he reviewed the previous planning commission meeting minutes, where other commissioners also addressed this issue.
"After considering things, especially given some of the concerns we heard (about) some of the respiratory health issues suffered by some of the adjacent residents, I can understand why — even with the air filtration systems that are required by the code — neighbors might not want people actually consuming or smoking marijuana on the property. And for that reason, I was offering this amendment because it might be a prudent idea and I want to see what my fellow commissioners thought about it," Bonsall said.
Carrie Roy, a Marquette resident, addressed the commission, noting that she and a few of her neighbors are concerned a marijuana business would have negative health impacts.
"We basically don't want it. I'm worried about our health, safety of that type of business being in our backyard. I enjoy spending time in my backyard. I enjoy having my grandkids (over in my backyard). For eight years, I was a licensed daycare provider and I don't know if that type of business went basically in our backyard, would I ever be able to open a daycare again?" Roy said. "… As a resident of the area, we have a right to enjoy our yard, to have our windows open, to not have people cutting through our yard … and I just think traffic would increase."
Marquette resident Pete LaRue also raised concerns about a marijuana facility coming in near his property along Front Street.
"It's going to cause many problems for us. First of all, I think the traffic will increase even though Mr. Doyle says that traffic won't increase, well it will increase," LaRue said. "… We don't want that in our backyard. The problem is it's a lot of traffic … Fumes, I don't know about the fumes … It just (doesn't) belong in that area."
Schloegel raised the question of why it's not included in the spot zoning issue. Marquette Director of Community Development for Marquette Dennis Stachewicz responded by saying it is driven by the state statute.
"Spot zoning doesn't apply with a conditional rezoning, because the parcel stands on its own merit and it's judged upon the conditions that the applicant brings forward. So in other words, it's kind of a give and take by the applicant," Stachewicz said.
Today's breaking news and more in your inbox