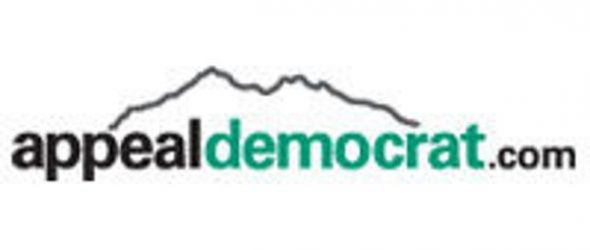 https://cannabisexaminers.com/wp-content/uploads/2020/03/e63f55ec-f4aa-11e7-8fac-53188e867597.jpg
At a time when many businesses are experiencing a loss in revenues due to the ongoing COVID-19 pandemic, cannabis businesses are thriving.
That's good news for the city of Marysville, which is the only Yuba-Sutter jurisdiction that has brick and mortar dispensaries generating sales tax revenues. Since recreational sales kicked in full time at the start of the year, business has been booming.
"Expansion to adult use has been a game changer for us," said David Spradlin, CEO of Perfect Union, which is located at 311 F St., Marysville. "This year, we are expecting our revenues to be up by about six to seven times what they were in 2019. We are expecting to close the year out with about $12 million in sales, which will generate about $600,000 in sales tax revenues for the city."
Perfect Union is averaging about 500 customers per day. Spradlin said his team has seen an uptick in customers since the pandemic began.
The city's other dispensary, Wild Seed Wellness — located at 1109 Chestnut St., Marysville — opened in mid-2019 with medical marijuana only. Since adult use sales started in April, business has been up significantly, from about 15 customers to about 150 customers per day.
"Revenue is about 10-times higher than what it was when we were only selling medical cannabis, and that's partially because we've been able to open more days and hours," said Kelci Henning, general manager of Wild Seed Wellness. "We are on track to contribute $100,000 in sales tax to the city in 2020."
Both businesses, which were deemed essential during the pandemic, implemented various safety protocols to ensure customers and employees stay safe, including putting up sneeze guards, limiting the number of customers inside the facility at a time and requiring face masks.
"We've noticed that during these unsure times we are facing, people really need safe and reliable access to their medicine," Henning said.
Spradlin said the city of Marysville has been a great partner since the business opened their doors. One of the main reasons he chose to pursue a location in the city was because the area lacked a dispensary, which resulted in a lack of access for medical patients in the area.
"Marysville was smart to expand into adult use and catch that additional traffic," he said. "We knew coming in there would be different sensitivities, but that's why we felt we would be the perfect fit. Part of our responsibility is making sure we reach out to the community and help educate and show how we can be a good community partner."
So far this fiscal year, which started on July 1, the city has received $128,278.80 in sales tax revenues from cannabis sales in the city. Gene Palazzo, interim city manager, said the city is estimated to receive $409,000 in revenues for the fiscal year, though staff anticipates a possible increase of $200,000 to $300,000 per year moving forward.
"(The funding is) very important, this is general fund revenue," Palazzo said. "It helps support the city's infrastructure, maintain staff levels and balance the general fund."
The city's cannabis business tax (Measure F), which passed in November 2016, allows the city to collect up to 15 percent of gross receipts from cannabis sales in the city. Last year, the Marysville City Council voted to expand the ordinance to allow for recreational sales, which took effect last December.
Marysville residents will also get to vote on a ballot measure in the upcoming election that would allow the city to collect even more in revenues for commercial cannabis activities by taxing cannabis or hemp businesses at annual rates not to exceed $10 per canopy square foot for cultivation, 6 percent of gross receipts for retail cannabis businesses, and 4 percent for all other cannabis businesses, which is expected to generate an estimated $300,000 to $470,000 annually.
"With the revenue coming in from cannabis sales, it allows us to enforce our public safety and helps us fund road improvements and so on," said Councilman Bill Simmons. "Passing the cannabis tax has helped us get back on a good fiscal track."
Simmons, who is nearing the end of his second term on the council, was present during the early discussions of whether or not the city should allow cannabis activities within its jurisdiction. While it met some early opposition from some, he said few had alternatives for how the city could turn its financial situation around. 
Since it first began, he said, there have been no problems associated with the businesses, and the city's crime rate has not gone up, which some speculated.
"To me, it wasn't a moral issue, it was a business decision," Simmons said. "Our whole purpose for being elected is to work for the people, but we also have to maintain public safety and continue providing important services that residents rely on, and the revenues from cannabis sales help with that. As many businesses are struggling to remain open right now, that will result in a decrease in sales tax revenues, so it will be good for the city to have these cannabis sales tax revenues offsetting those decreases."
Spradlin said in addition to finding new ways to give back to the community, Perfect Union has plans to expand its sales floor to meet the growing demand.
"We are looking to expand the sales floor this fall, which should make it a much more pleasant experience for our customers," he said. "For us, it's really about the user experience and making customers happy, and as we continue to watch Marysville grow, we will help in any way we can. It's been a pleasure working up there."
Starting Aug. 24, Wild Seed Wellness is also planning to expand its hours, which means the dispensary will be open 9 a.m. to 9 p.m. seven days a week.
"We plan to continue to grow and expand," Henning said. "We are happy to be helping so many more people have access to safe and regulated cannabis and to help the community better understand the products."