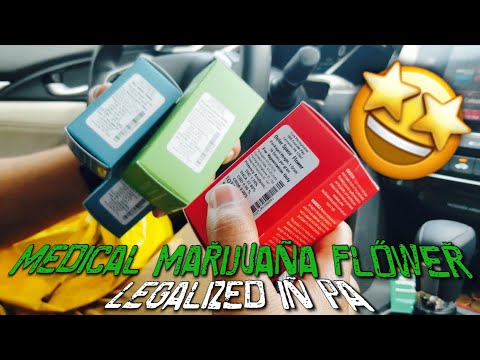 https://cannabisexaminers.com/wp-content/uploads/2018/11/1237/hqdefault.jpg

Today August 1, 2018 PENNSYLVANIA STARTS SELLING MEDICAL MARIJUANA IN FLOWER/BUD/DRY LEAF FORM IN ALL DISPENSARIES STATE WIDE!!!
DISCLAIMER::: All activities shown in this video are done LEGALLY according to Pennsylvania State legislation (Act16) PA Medical marijuana program. THIS VIDEO IS MENT TO BE INFORMATIVE for those seeking information as well as entertaining.. Please Enjoy
What's good People it's Ya Boy Danny and the Beautiful Ms. Brooke …. If you like our videos please make sure to LIKE, COMMENT and SUBSCRIBE and show some love!
If you have any video requests, comment down below on our videos.
We are from Lancaster, Pa (area code 717)…. 30 minutes away from the City of Brotherly Love ( Philadelphia 215 APhillyated). Brooke and I have built a local fan base through SnapChat posting a variety of videos including Reactions, Challenges, Smoking sessions, Story Time, Gaming, Pranks, etc… Feel free to Check us Out hope to keep you guys Entertained!!
I'm a Barber/ Aspiring Comedian/ Entertainer, Medical Marijuana Patient in Pennsylvania but Most of all a LOVING FATHER 👨‍👧 Blessed with a beautiful Woman to go on this Journey called Life with me!
Follow us on all our other Social Media sites ⬇️⬇️⬇️
Contact Danny On:
SnapChat:Flyboiriv
Twitter:@SpcRivera
Instagram: flyboi_danny28
Contact Brooke On:
Instagram: @brooklynd__