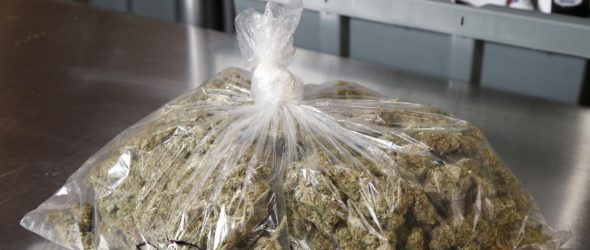 https://cannabisexaminers.com/wp-content/uploads/2020/08/5f2df0cdda264.image.jpg
As the number of licensed medical cannabis patients passed 8% of Oklahoma's population, the Oklahoma Tax Commission reported taxes levied on sales in July exceeded $12 million.
State Question 788, approved by 57% of those who voted in the June 2018 election, included provisions for a 7% tax on medical cannabis sales.
The Oklahoma Tax Commission interpreted that tax as an excise tax, and businesses have collected it since October 2018, in addition to the 4.5% in state sales taxes and taxes imposed by counties or municipalities.
The 7% tax resulted in about $5.24 million in proceeds in July, according to OTC statistics.
Meanwhile, the Oklahoma Medical Marijuana Authority released statistics Wednesday indicating the state received tax revenue of $30.25 million from the 7% tax between January and June, while state and local sales taxes during the same time period totaled about $39.04 million.
Those totals represented a roughly 20% and 25% increase in revenues from the entire 2019 calendar year, respectively, the OMMA said. About 332,000 active patient and caregiver licenses were in the state as of Aug. 3, along with 5,845 licensed growers, 1,323 licensed processors and 2,073 licensed dispensaries.
The OMMA approved the first group of cannabis patient licenses — which are valid for up to two years at a time — in August 2018.
"This is a young agency, and we have seen massive growth over the past two years," new OMMA Interim Director Dr. Kelly Williams said Friday morning, referencing the increase in sales and registrations.
The OMMA on Friday announced it named Williams as the agency's interim director after Travis Kirkpatrick received a promotion within the state Health Department, though he will still have oversight over the OMMA.
In a statement announcing the appointment, Williams said she looks forward to the "challenges and the rewards of growing the Oklahoma Medical Marijuana Authority into an agency that will make Oklahomans proud" of its work, " … and that happens by ensuring this agency is devoted to our patients, businesses owners, and the citizens of Oklahoma," she said.
Oklahoma Tax Commission spokeswoman Paula Ross has said the 7% tax proceeds will go to the Oklahoma State Department of Health, which will use it toward operating costs, if needed. Initial estimates during the planning process for House Bill 2612, which expanded on the language in SQ 788 and became law last year, projected the OMMA needed at least $10 million for its operations annually.
So far this year, the OMMA has reported spending about $5.35 million on operating costs. Of that money, it has spent $3.96 million on "personnel and professional services," of which about $2.6 million is for salaries, according to the state's OpenGov data page.