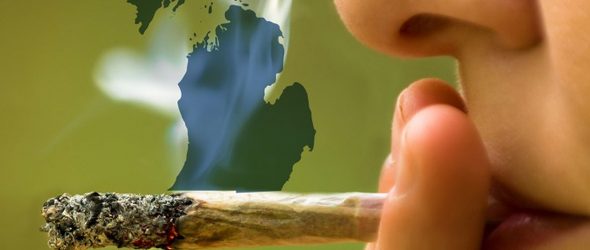 https://cannabisexaminers.com/wp-content/uploads/2020/01/Michigan-Weed-6mapondoobie.jpg
The sales numbers will continue to rise as more retail locations receive licenses and open for business.
by Jeana Gondek
MICHIGAN (WKZO AM/FM) — Recreational marijuana businesses in Michigan are tallying up their first month of sales.
In December the new market raked in about 6.5-million dollars and more is expected as shops continue to grow and develop.
The state will receive about 1-million of that in various taxes and also collected at least 1-million in application fees as facilities looked to get approved.
At last reported in the beginning of January the Michigan Marijuana Regulatory Agency has issued 54 recreational marijuana business licenses including 26 retail stores.
In addition, with door delivery services continuing to expand, homeowners can practically get anything delivered nowadays, from pizza, to groceries, to even weed.
The Michigan Department of Licensing and Regulatory Affairs has approved three recreational marijuana businesses in Evart, Battle Creek, and Burton to begin adult-use home marijuana deliveries.
The businesses have to first be approved and follow a list of guidelines for both the delivery driver and the users receiving the weed.
Marijuana users place an order online, provide identification, and can pay online. A Portage-based dispensary has already been doing this with medical marijuana and even has their drivers wear body cameras for extra safety precautions.
More dispensaries could begin at home deliveries as more municipalities revisit the issue and decide whether they would like to opt out or have recreational marijuana businesses in their area.