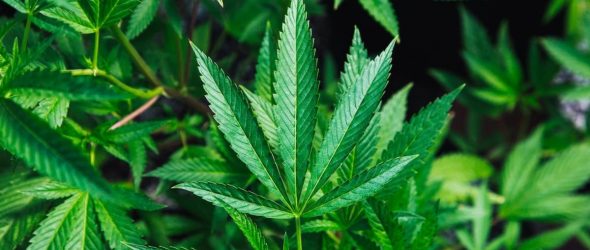 https://cannabisexaminers.com/wp-content/uploads/2020/05/20200504_marijuana.jpg
Minnesota is among the worst states for racial disparities when it comes to marijuana arrests, according to an ACLU report released in April. 
The 110-page report, titled "A Tale of Two Countries: Racially Targeted Arrests in the Era of Marijuana Reform," found racial disparities continue to exist despite changes in laws, with black people being arrested for marijuana possession at a higher rate than their white counterparts despite black and white people using marijuana at "similar rates."
The report looks at marijuana arrests from 2010-2018 and examines the racial disparities related to these types of drug arrests at the national, state and county levels. It is an update to the ACLU's 2013 report, "The War on Marijuana in Black and White," which analyzed marijuana arrests by state from 2001-2010.
In the United States, marijuana arrests make up 43 percent of all drug arrests, and nine out of 10 of these arrests are for possession, the report states. Arrests for the possession of marijuana made up 35 percent of all drug arrests in Minnesota in 2018.
In Minnesota, the ACLU, using 2018 data, found a black person is 5.37 times more likely to be arrested for marijuana possession than a white person, ranking the state at No. 8 when it comes to states with the worst racial disparities in marijuana arrests. That's down from the rate of 7.94 in 2010. 
Nationally, a black person is 3.64 times more likely to be arrested for marijuana possession than a white person. Meanwhile, North Dakota ranked No. 7 (5.5 times) and South Dakota ranked No. 10 (5 times) on the list of states with the worst racial disparities. 
The report lists the Minnesota counties with the largest racial disparities when it comes to marijuana possession arrests. They are: 
Goodhue County: a black person is 11.19 times more likely to be arrested than their white counterparts
Olmsted County: 8.47 times
St. Louis County: 8.26 times
Ramsey County: 7.13 times
Carver County: 7.07 times. 
Hennepin County: 7 times
Anoka County: 6.4 times
Freeborn County: 5.8 times
Blue Earth County: 5.3 times
Chisago County: 5 times
Note: Data from some Minnesota counties did not meet the ACLU's population or reporting threshold, so they were not included on the list.
In addition to analyzing marijuana arrest data, which the ACLU says is limited in some areas and for some people of color, the report offers recommendations for federal, state and local governments, as well as law enforcement agencies, stressing the need for the legalization of marijuana.
The ACLU recommends the drug be legal for people 21 and older through a "system of taxation, licensing and regulation," and it urges that legalization "repair the harms that prohibition has wreaked on communities of color."
If legalization cannot be achieved, the ACLU says marijuana offenses should be decriminalized and states should focus on racial equity in all aspects of the legalization and decriminalization process.
Other recommendations include: granting clemency or resentencing anyone incarcerated on a marijuana conviction; expunging all marijuana convictions; ending the enforcement of marijuana possession and distribution; and improving data collection practices and policies for arrests by race.