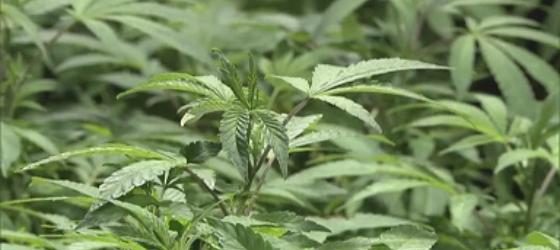 https://cannabisexaminers.com/wp-content/uploads/2019/12/weed+web+.jpg
MOORHEAD, Minn. (Valley News Live)– Medical marijuana regulators are taking new steps to make sure vaping products sold at dispensaries in the state of Minnesota are safe.
This comes after the state was flooded with questions about deaths involving vaping products.
"Problems that we have seen with vapes have been limited to the illegal market," MinnMed Founder Dr. Kyle Kingsley says. "People add things that you shouldn't be inhaling."
The controversy prompted him to come up with something new to vape, avoiding the dangerous chemicals and taking right from the plants.
"This just gets rid of things like chlorophyll and waxes that are in the plant. Some naturally occurring things that don't provide medicinal benefit and taste harsh," Kingsley says.
He says there is a lot of misinformation out there concerning approved cannabis vape products.
Kingsley says it's a very safe and effective form of medicine for those dealing with chronic pain.
"You take a pill, you wait 90 minutes, two hours, for relief," he says. "With vapes, it's usually a matter of seconds or minutes, before you achieve symptom control."
You have to see a certified physician before trying distillate cannabis.
Kingsley says throughout history, cannabis has developed a negative stigma.
"One of our big missions is to replace alcohol, opioids and tobacco with cannabis products. If we can do that, we accomplished an amazing mission as a company."
There have been 73 cases of vaping-related lung injuries and three deaths in Minnesota.
Kingsley says for those that vape cannabis, the safest place to buy it, is a dispensary.
He adds, MinnMed has been running tests on patients using cannabis for the last fire years and that they haven't seen any negative side effects.