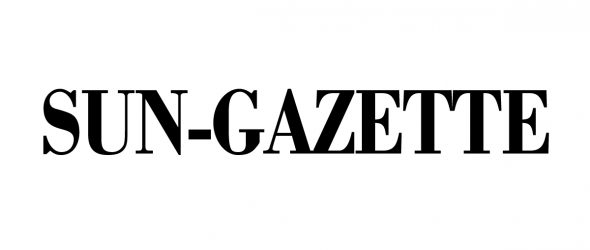 https://cannabisexaminers.com/wp-content/uploads/2020/05/fblike1.jpg
AVIS — Two years after cutting the ribbon, Terrapin Pennsylvania officials have announced an additional $6 million infusion of capital to expand its medical marijuana grower/processor facility located on Henry Street in South Avis.
Terrapin is working with local contractor M&R Contracting, Inc. to expand the 40,000 square foot facility by 35,000 square feet with a completion date slated for November 2020.
"This expansion will enable Terrapin Pennsylvania to double our current production, serve more medical marijuana patients across the state, and create an estimated 30 new jobs for the people of Clinton County," said Terrapin Pennsylvania Chief Executive Chris Woods, according to a report in the Express of Lock Haven. "Our mission has always been to build a socially-responsible cannabis company and increase our capacity to serve more Pennsylvanians who rely on the medicine we produce."
Terrapin Pennsylvania employs around 75 Pennsylvanians who grow, process, and package medical marijuana at its Clinton County facility.
An additional 30 jobs are expected to be available in the areas of gardening, harvesting and production beginning this fall, Lock Haven's newspaper reported. Job openings will be posted on the Terrapin Pennsylvania website at TerrapinCareStation.com/careers. Interested applicants are encouraged to check the site beginning in August for updates.
"Once again, Terrapin is investing in Clinton County, employing more of our residents at its medical marijuana facility, and using local contractors for its expansion efforts," said Mike Flanagan, president, Clinton County Economic Partnership.
"Ever since Chris Woods and his team constructed their plant in Pine Creek Township, they have created jobs and built relationships in this community. What they have done over the last few years for our residents is truly amazing," Flanagan said.
Terrapin worked closely with local elected officials to obtain approvals for its expansion plans.
"Our work as elected officials is to attract high-caliber employers like Terrapin that invest private capital and grow jobs in our community; the more jobs the better," said Dennis Greenaway, chairman, Pine Creek Township Board of Supervisors. "Terrapin continues to contribute to the tax base in the township and deepen their presence across the overall region."
Terrapin Pennsylvania began providing medical cannabis products to permitted dispensaries across Pennsylvania in April 2018. Today, Terrapin products are carried in more than 90 percent of the state's dispensaries. Terrapin's medical cannabis products are expertly formulated and cultivated with unique cannabinoid ratios to meet the demand of patients suffering from conditions that qualify for the Pennsylvania Medical Marijuana Program.
The company produces medical marijuana in a wide range of products and whole flower so that patients find the relief they need.
A proud minority-owned business, Terrapin has demonstrated its commitment to hiring veterans and women as it contributes to the region through job growth, investment, and community support.
"This is just the good news we need," said Dave Harger, founder of VetForce, a service-disabled, veteran-owned firm that provides security to the facility. "The expansion will not only bring much-needed jobs to the area but give hope to people who have been displaced by the economic downturn that the coronavirus crisis has caused."
Public health officials deemed the production and distribution of medical marijuana as an essential service during the COVID-19 lockdown.
An industry leader, Terrapin Pennsylvania is proud to have a grower/processor permit for Pennsylvania's Medical Marijuana Program. Terrapin Pennsylvania operates under the umbrella of Boulder, Colorado-based Terrapin. In addition to providing quality cannabis at an affordable price, Terrapin Pennsylvania has prioritized community engagement and corporate responsibility as part of its core mission.
Terrapin Pennsylvania operates under the umbrella of Boulder, Colo.-based Terrapin, which started as a medical cannabis provider in Colorado in 2009. Terrapin is a consumer/patient-focused cultivator, processor, and provider of high-quality products. With about 300 employees, Terrapin is a full-service seed-to-sale marijuana business with six storefronts in Colorado, a medical grower/processor facility in Clinton County, Pa., and a medical cannabis cultivation facility in Grand Rapids, Mich. Follow TCS on Facebook, Twitter and Instagram.
Today's breaking news and more in your inbox