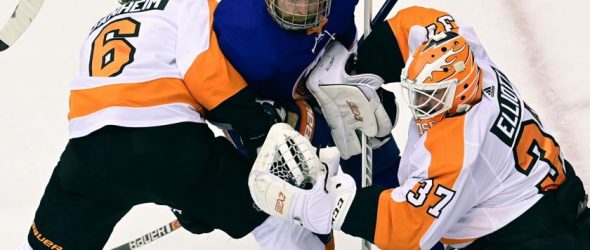 https://cannabisexaminers.com/wp-content/uploads/2020/08/5f4c6844db5d8.image.jpg
Good Morning. Here are some of the top stories from around the region.
WEATHER
It's just on the edge of chilly out there this morning. While it will warm up just a tad, we will be dominated by clouds for most of the day. There will even be a few raindrops throughout the day. Expect the high to hit about 77 degrees.
CLICK HERE to check your local forecast.
NEWS
School districts may sue Delaware County over residential reassessments
At least three school districts are considering taking Delaware County to task for a perceived negative impact to homeowners stemming from reassessment allegedly increasing the burden of real estate taxes for residents. Marple Newtown, Radnor Township and Springfield school boards all took action this week to address what they see as an "unfair and inequitable shift" of the real estate tax bill to residents. Delaware County has been undergoing a countywide reassessment by court order with new values set to take hold in the 2021 tax year.
Trump, Portland mayor blame each other after deadly shooting
The mayor of Portland, Oregon, and President Donald Trump engaged in a real-time argument Sunday as the president sent a flurry of critical tweets about Ted Wheeler as the mayor was holding a press conference about the fatal shooting of a right-wing supporter in his city the night before. After Trump called Wheeler, a Democrat, a "fool" and blamed him for allowing violence to proliferate in the liberal city, the visibly angry mayor lashed out at the president, addressing him in the first person through the TV cameras. "That's classic Trump. Mr. President, how can you think that a comment like that, if you're watching this, is in any way helpful? It's an aggressive stance, it is not collaborative. I certainly reached out, I believe in a collaborative manner, by saying earlier that you need to do your part and I need to do my part and then we both need to be held accountable," Wheeler said.
Legislators say they are not on board with call to legalize recreational marijuana
When Pennsylvania Gov. Tom Wolf introduced a broad legislative agenda for the fall last week that included the legalization of recreational marijuana, it seemed like a win for those who support such a move. But the governor's words won't necessarily turn into legislative action. While public opinion on the issue is trending toward support and the financial benefits of the move are clear, many state lawmakers and law enforcement officials continue to oppose the idea of legalizing recreational marijuana.
Temple University announces 2-week halt of in-person classes
Temple University has announced a two-week halt of in-person classes as Philadelphia officials called on all college and university students in the city to avoid all social gatherings with people outside their households. Temple officials said Sunday that new test results over the weekend had pushed the number of active COVID-19 cases from the 58 reported Friday to 103 active cases, most of them among people with no symptoms and a small number with mild to moderate flu-like symptoms.
SPORTS
Nelson's 2 goals put desperate Flyers on the brink of elimination
Desperation inside a hockey bubble can be felt with an extra degree of urgency, which the Flyers seemed to respond to Sunday night at Scotiabank Arena. Unfortunately for them, urgency alone can not disturb the championship karma the New York Islanders seem to be thriving on. Despite a dominant second period and at least the appearance of offensive life from the Flyers' top line, the Islanders used a pair of third-period breakout goals then held on down the stretch for a 3-2 victory in Game 4, and assuming a commanding three games to one lead over the Flyers in their Eastern Conference semifinal series.
Phillies climb out of deep hole but fall short of Braves
Austin Riley homered, doubled and drove in three runs in Atlanta's 10-run second inning, Dansby Swanson also went deep and the Braves held on for a wild 12-10 victory over the Phillies Sunday night. Nick Markakis and Marcell Ozuna each added three hits and two RBIs for the first-place Braves, who avoided a three-game sweep and moved three games ahead of the Phillies and Miami in the NL East. Every Atlanta starter got at least one hit and scored at least one run.
Carson Wentz, rookie receiver Jalen Reagor banged up at Eagles camp
Just two weekends from the opener, the Eagles are short two more key players, quarterback Carson Wentz nursing a lower body injury, sensational rookie wide receiver Jalen Reagor a shoulder issue. The Eagles quietly believe Wentz has a routine soft tissue injury and is day to day. However, Wentz didn't complete the Saturday practice, nor did he participate in an intra-squad scrimmage Sunday at Lincoln Financial Field.
With comprehensive win, streaking Union show how high confidence is
The what of the matter was resolved quickly Saturday night. But the how left plenty of room for embellishment. It wasn't just that the Philadelphia Union beat a depleted D.C. United; it's that they blitzed them with three goals in 21 minutes on the way to a 4-1 decision and a relatively easy night at the office. A team that lost three starters since its last outing and that was without a half-dozen players tapped before the season as starters, D.C. didn't figure to present the sternest challenge. But the flourish with which the Union trounced D.C. offered a window into how well the Union have been playing.
ENTERTAINMENT
Gaga's masks, Weeknd's advocacy and more top VMAs moments
The MTV Video Music Awards got a little creative trying to put on a somewhat live awards show from New York City in the middle of a pandemic. Sunday's show included performances with mask-wearing artists and fans and artists dancing in front the backdrop of the city's skyscrapers. But amid the celebration, the show also reflected the hardships of a tough year that has been marked by protests over systematic racism.