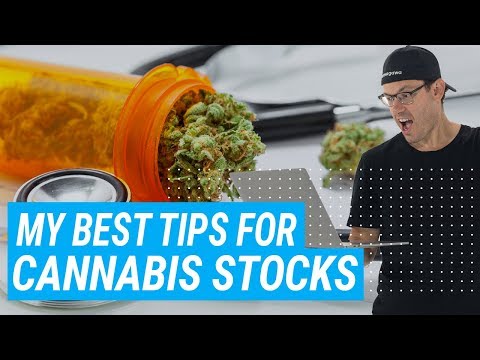 https://cannabisexaminers.com/wp-content/uploads/2018/11/1505/my-best-tip-for-trading-penny-cannabis-stocks-on-the-rise.jpg
SUBSCRIBE: https://bit.ly/2MDNeVq to get INSTANT alerts when I post a new video outlining my penny stock trading techniques.*
Follow Tim Sykes and his trading travels:
Instagram: https://bit.ly/1Remh9f
Facebook: https://bit.ly/2ItKo3A
Twitter: https://bit.ly/2P46g8n
Join Tim's Challenge here: https://bit.ly/2OODOY2
—————————————————————————————————————
In this video, I'm discussing the super-hot cannabis sector and how to take advantage of it.
I'm not interested in the legal issue. What I'm interested in are patterns. I love patterns, and weed stocks fit my patterns because they can go up exponentially in two, three, four days. They can also crash in a similar pattern. I look for that volatility on both sides.
Stocks like IGC and NBEV are great examples because stocks like these sometimes have great potential.
I think this will stay a hot sector, but my tip: Eventually, every sector will fail.
That's why you need to study and prepare for the patterns. You need to learn when to sell and how to take profits on these exponential returns.
In the beginning, play it safe. Take singles. Don't go for home runs. Patience is key. Even I tend to err on the side of caution. I don't care if you sell too soon — I care if you sell too late. It's a terrible thing to have unrealized profits.
What do you look for with exponential patterns? Comment below and let me know.
—————————————————————————————————————
Hey, it's Tim Sykes, millionaire mentor and trader. Thank you for watching my videos. I hope that they help you. I want to share everything that I've learned over the years. You can check out more videos right over there, and also click 'subscribe' so that you can watch all of these videos, get that knowledge and become my next millionaire student.*
—————————————————————————————————————* Results may not be typical and may vary from person to person. Making money trading stocks takes time, dedication, and hard work. There are inherent risks involved with investing in the stock market, including the loss of your investment. Past performance in the market is not indicative of future results. Any investment is at your own risk. See Terms of Service here: https://www.timothysykes.com/terms-of-service/