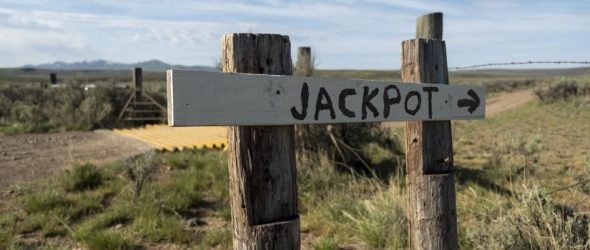 https://cannabisexaminers.com/wp-content/uploads/2020/08/5f2c9d8002ecf.image.jpg
ELKO, Nev. — In a close vote, Elko, Nevada, County Commissioners on Wednesday tabled an ordinance that would allow for marijuana sales in Jackpot until they have the kinks worked out.
The small town of Jackpot is on the Nevada-Idaho border, about 45 miles south of Twin Falls.
"My whole point is that this is rushed," Commissioner Delmo Andreozzi said, after holding up three versions of the proposed ordinance. "This is an ordinance setting a whole new chapter in county code. I think that for whatever reason, there is a political priority to push this thing through. It needs thought."
Andreozzi, Commissioner Cliff Eklund and Chairman Demar Dahl voted to hold off on first reading of the ordinance. Commissioners Jon Karr and Rex Steninger voted against the delay. They wanted to make changes and act on the first reading.
"That's still better than to kick the can down the road," Steninger said.
Deputy Elko County District Attorney Rand Greenburg said that if there are substantial changes between the first and second readings, the first reading would need to be repeated to provide for public comment.
One of Andreozzi's concerns was whether Jackpot could have two state-licensed dispensaries, because the ordinance doesn't specify only one, and the state allows the county two licenses.
"I am not sure that is what you want," he said.
Greenburg said as the ordinance is written, the two licenses would be issued only in Jackpot.
Steninger questioned why the ordinance was for recreational sales only, not medical marijuana sales. The proposed ordinance states that "notwithstanding any other provisions of this code, medical marijuana establishments are not allowed."
"We can change that pretty easily," Greenburg said.
Eklund wondered what the difference is between medical and recreational marijuana.
Kimberly Greening, who works at the Deep Roots Harvest marijuana dispensary in West Wendover, said medical marijuana has a higher THC content, and those with medical cards receive a tax break and an in-store discount.
The proposed ordinance also allows for marijuana cultivation and testing facilities.
Steninger opposed the portion of the ordinance that calls for a license tax based on gross revenue of a marijuana dispensary, rather than on net proceeds. He said the county has just opposed the Nevada Legislature's efforts to change the net proceeds of mines tax on the state level.
Karr said the taxing system was set up by the state, and dispensaries build that into their business models.
Andreozzi said gross revenue is consistent with industry standard.
He also said he had some ideas he wanted to incorporate into the ordinance to make sure a marijuana dispensary was a "good neighbor to the citizens of Jackpot." The need for background checks on employees is one concern, he said, and that was dropped from the proposed ordinance.
At the county's July 1 meeting, Andreozzi called for the dispensary operator to pay a 3% donation to the town, be a property owner and post a bond or letter of credit for $500,000. He also wanted a guarantee of 40 employees.
Greenburg said the proposed 3% business licensing tax and the fee for a business application could "funnel money to Jackpot."
No one from Jackpot spoke at the Wednesday meeting, but residents at the county's July 1 meeting told commissioners Jackpot needs the revenue from a marijuana dispensary, especially because the community was hard hit by COVID-19 restrictions that closed casinos for several months.
The community's revenue is mostly from the hotels and casinos there.
Thrive Cannabis Marketplace is interested in opening a dispensary in Jackpot, chief executive officer Mitch Britten said at the July 1 meeting. David Poole of Stateline Liquor in Jackpot also said he was interested in opening a dispensary, and he told the Elko Daily Free Press on July 2 the community supported a local owner.
If a cannabis dispensary opens in Jackpot, Elko County would receive its share of the 7.1% sales tax, Assistant County Manager and Chief Financial Officer Cash Minor said in an Aug. 5 email. West Wendover is an incorporated city, so it receives the share of the sales tax, rather than the county.