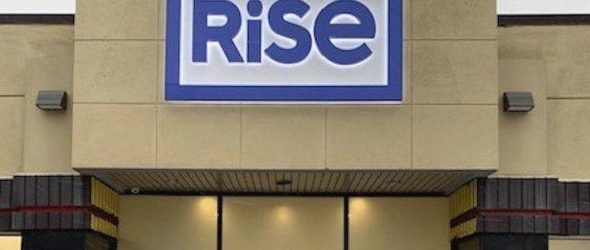 https://cannabisexaminers.com/wp-content/uploads/2019/12/5df859d0e93bc.image.jpg
At 9 a.m. Tuesday morning, New Castle's first medical marijuana dispensary was to open its doors.
Rise opened at 2622 W. State St. in Union Township, and will be open seven days a week, according to Tim Hawkins, who serves as Pennsylvania Market President for Green Thumb Industries, Rise's parent company.
The store will be open from 9 a.m. to 7 p.m. Mondays through Saturdays and 10 a.m. to 4 p.m. Sundays.
Hawkins said GTI chose New Castle on its original dispensary application, which requires an initial nonrefundable $5,000 fee, a permit fee of $30,000 and proof of $150,000 in capital, due to its location. The company already operates dispensaries in Erie, Hermitage and Latrobe.
"We have not, so far, placed our dispensaries in center city of Pittsburgh or center city of Philadelphia," Hawkins said. "There are already dispensaries in those areas and they are densely populated. They can support more than one dispensary. We like to go to smaller towns. We are welcomed in these towns. They are looking for employment and medical marijuana medicine."
He said the company hopes to expand to Cranberry Township "early next year."
The New Castle location will feature flower and tinctures, along with disposable vape pens and cartridges. Hawkins said because GTI operates in 12 states, the dispensary will be able to offer more product.
"Because of that we are able to get a lot of the highest quality product into our dispensaries," Hawkins said. "What you will find in our dispensaries around Pennsylvania and in New Castle, we will have the availability of product patients are looking for. People talk about a shortage of flower in a lot of dispensaries. People will find if they go online and look at our menu or get into the shop in New Castle, they will find one of the largest menus in the state.
"We will have most everything that is offered by the Pennsylvania Medical Marijuana program. We will even have in New Castle — by the end of this week — the newest form of medical marijuana: suppositories. We hope to have those by Wednesday. The grower — Hanging Gardens in Johnstown — is the first in the state to have medical marijuana in the form of a suppository."
Hawkins said the store created 15 new full-time positions with health, medical and dental benefits and a 401K retirement plan.
"Depending on volume, we may add a few more," Hawkins said.
GTI founder and executive director Ben Kovler said Rise would be the ninth store to open in Pennsylvania.
"We look forward to bringing high quality cannabis products and a customer-first retail experience to more patients in the state," Kovler said.
"We are excited about this project and would like to welcome Rise, an experienced cannabis operator, to Lawrence County," said Lawrence County Regional Chamber of Commerce Investor Relations Coordinator Erin Orrico. "Patients in the Pennsylvania medical program will certainly benefit from this new location."
Rise will feature an ATM, but will be cash only.