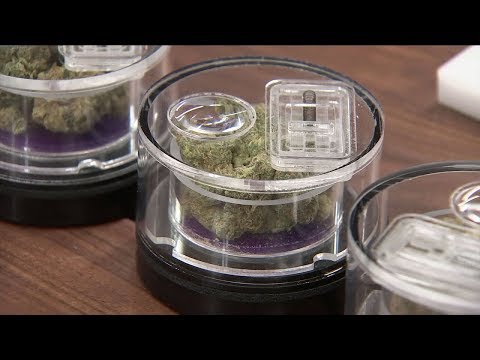 https://cannabisexaminers.com/wp-content/uploads/2018/11/2133/new-jersey-lawmakers-advance-measure-legalizing-recreational-marijuana.jpg
New Jersey lawmakers advanced a measure Monday to legalize cannabis after a roughly four-hour hearing that included dozens of opponents and proponents.
Lawmakers estimated that the Democrat-led joint Assembly and Senate panel heard from around 90 people, including police, ministers, health experts and former Democratic Rep. Patrick Kennedy, on marijuana legalization before a standing-room-only crowd.
If approved, the legislation would move to the floor of each chamber. A voting session is scheduled for later this month.
Anthony Johnson has more: https://7ny.tv/2Shoswt
Check out more Eyewitness News – http://7ny.tv/2suJHTd
OUR SOCIAL MEDIA –
FACEBOOK: https://www.facebook.com/ABC7NY/
TWITTER: https://twitter.com/abc7ny
INSTAGRAM: https://www.instagram.com/abc7ny/
SNAP: abc7ny
PODCASTS: http://abc7ny.com/podcasts/
NEW HERE? –
Hi! We're abc7NY, also known as Channel 7 on TV, home to Eyewitness News, New York's Number 1 news. We hope you love us on YouTube as much as you do on television!
NEW TIPS:
Online: http://abc7ny.com/submit-a-news-tip/2599968/
Phone: 917-260-7700
Email: abc7ny@abc.com