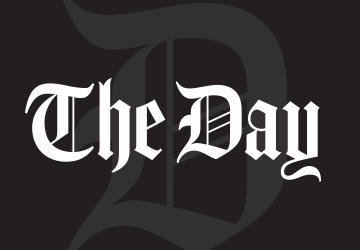 https://cannabisexaminers.com/wp-content/uploads/2020/03/TheDay_Facebook_OG-360px.png
New London — When it comes to his support for legalization of recreational marijuana, DeVaughn Ward's top reason is his social justice concerns. As an attorney, he has seen a lot of people prosecuted for marijuana possession, especially youths and people of color.
Adam Wood, co-director of the Connecticut Coalition to Regulate Marijuana with Ward, agrees. Being from Bridgeport, he said, he sees many being unfairly prosecuted.
"We all know that marijuana is being used every day in every community, whether it's Greenwich, Connecticut, or Bridgeport, Connecticut, but guess what? More people go to prison for that, or are convicted, in Bridgeport than they are in Greenwich," he said.
For Matt Simon, who serves with Ward on the Marijuana Policy Project team, support for legalization comes from research showing cannabis is less harmful than alcohol, and from the historical failure of Prohibition.
These three came to The Day on Wednesday to argue the case for legalization.
The Judiciary Committee of the Connecticut General Assembly held a public hearing Monday on the 108-page legalization bill that Gov. Ned Lamont introduced.
For people over the age of 21, the bill would decriminalize the possession of less than 1.5 ounces of marijuana, effective July 1 of this year, and allow sales to begin in 2022. Taxation would include a standard 6.35% sales tax, 3% tax to the municipality, and tax based on weight.
One group that is divided on the issue is clergy; some spoke in favor of legalization in a news conference the Connecticut Coalition to Regulate Marijuana organized in Hartford last month, while Wood noted the "lead opposition is the Catholic Church, and some people question their current standing on moral issues."
The Connecticut Police Chiefs Association testified against the bill, citing the lack of a legal device to test whether drivers are under the influence of marijuana. The association pointed out that a trained drug recognition expert can assist in the evaluation, but this happens after an arrest is made.
Simon pushed back on studies showing increased marijuana-related crashes in Colorado, first noting that drivers are not necessarily at fault or still intoxicated from the marijuana in their system, and then noting that testing was not done uniformly prior to legalization.
"You send more fishermen into the lake, they're going to come back with more fish," Simon said. "It doesn't mean there are more fish in the lake."
Another issue that came up in Colorado, where recreational cannabis sales began in 2014, was an increase in emergency room visits and calls to poison control. Simon attributed this to the state's initial allowance of up to 100 milligrams of THC in a candy bar.
Simon pointed out that the primary increase in marijuana use in Colorado is among those over 65, whereas the Healthy Kids Colorado Survey shows teen use has not increased.
"When I walk into a brewpub or a brewery, I know whether the beer I'm about to drink is 4.5% or 10.5% or 7.5%," Simon said, and he's able to determine how much he can drink in a way that makes sense, given his experience with alcohol. "That's part of how a regulated market, we think, would serve consumers better."
Wood said the southeastern part of the state has been the biggest challenge for proponents of legalization. But he is feeling more confident this year than last, because of the governors' support and because the coalition in favor of legalization has grown, he said.
Ward pushed back on the notion that the General Assembly doesn't have the votes to pass the bill, commenting, "I think it's a little premature to even gauge where folks are, because they don't even know yet what the actual bill looks like. It's still being marked up in committee."