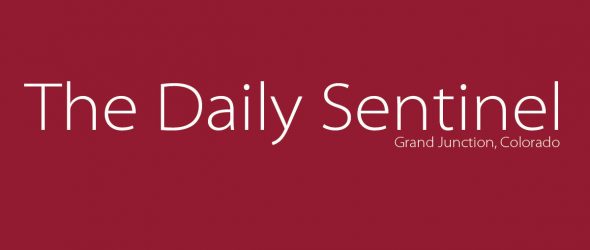 https://cannabisexaminers.com/wp-content/uploads/2020/06/1924baf8-c1a4-11e8-b3b3-0fa7a748fdae.jpg
The Palisade Board of Trustees denied a conditional use permit (CUP) application that would have allowed for a third retail marijuana establishment in the town.
The business was proposed for 3816 North River Road on a lot that is zoned for commercial use. However, recreational marijuana stores are required to take the additional step of applying for a CUP to give the town more control over the process.
Following extensive public comment from neighboring residents and business owners who cited safety concerns from increased traffic, trustees voted to deny the application with Trustee Nicole Maxwell abstaining.
"This is not a use by right," Trustee Thea Chase said. "It is a commercial property and there are other types of things that can be located there — albeit it is a small lot. So, I'm not as concerned about the other types of uses perhaps, but I do believe we should deny this application."
The applicant was Drift 6, LLC and owner Zach Adair spoke to the trustees citing the planning process his company went through with the town to address potential impacts and comply with the town's requirements. He said they had spent more than six figures on traffic studies and engineering.
"Over the past 10 months we have engaged in at least three rounds of review comments with the town of Palisade on the conditional use permit application and have been subjected to extensive requirements by the town," Adair said. "We have complied with all these requirements. We've prepared site plans, landscaping plans, grading plans and a traffic impact study."
The traffic in the area was a repeated complaint of residents. Several children spoke up, saying they enjoyed biking in the area and were worried about more traffic. Rickelle Hicks said her young sons' bus stop is right across from what was the proposed site and she was already worried about the traffic.
"A conditional use permit states we cannot danger public safety, but this is precisely what is happening," Hicks said. "We can no longer walk to town. My children cannot ride bikes. The other children cannot ride bikes. We are terrified that someone will get killed."
The traffic study the applicant provided showed low traffic during morning and evening hours during the work week. Eric Marquez, owner of Apex Consulting Engineers, who did the study, said those are standard hours to review and that he consulted with town engineers and other professionals on the study. However, members of the public said a weekend day when there are more bikers out should have been included.
Rapid Creek Cycles owner Rondo Buecheler said he expected bike traffic on the road to increase significantly, especially on weekends with the completion of the Palisade Plunge Trail. He urged the city to improve the infrastructure before moving forward.
"North River Road has not been completed and it's going to be a while before it is," Buecheler said. "It's the town's responsibility to put sidewalks and such in from the downtown section out there. That should be completed before this is allowed."
Mesa County has completed plans to expand North River Road. Town Administrator Janet Hawkinson said it will expand the road from U.S. Highway 6 to G 7/10 Road next year. However, she said it does not have the funding currently for the rest of the project.
With this application denied, Mayor Greg Mikolai said the board needs to consider whether it should change the ordinance allowing for up to three retail marijuana stores — one per 1,000 residents. There is now a six-month moratorium on new applications.
"At this point we have no more applicants that are viable that came out of the lottery process," Mikolai said. "We also put a moratorium on accepting any more applicants at this time. So at this point we are at two marijuana retail shops in the town of Palisade."