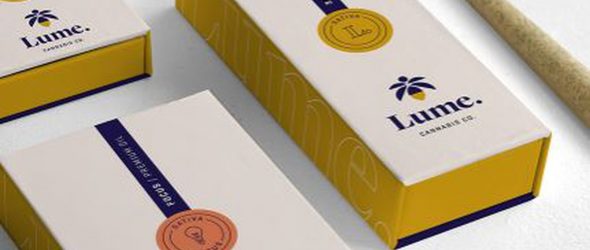 https://cannabisexaminers.com/wp-content/uploads/2019/10/lume_2.JPG
Lume Cannabis Co. will open its first store on Stadium Drive.
by Will Kriss
KALAMAZOO, MI (WKZO AM/FM) — Kalamazoo will soon have a new medical marijuana dispensary available to patients beginning this weekend.
Lume Cannabis Co. will be opening its first retail store on Stadium Drive. The company promises to deliver "top-tier" cannabis products to its patients.
"Our products are grown in state-of-the-art facilities by highly trained and experienced growers to ensure consistency in aroma, appearance and effects. We are proud to offer an unmatched variety of strains to meet the needs of our customers," CEO of Lume Dave Morror said in a press release. "Providing safe cannabis products is our No. 1 priority, which is why we grow our products without harmful chemicals and put them through the most rigorous testing in the industry."
Patients will be able to choose from a wide variety of products, including flower, pre-rolls, edibles and concentrates.
"At Lume, we pride ourselves on providing a superior customer experience that begins with treating every patient with respect," Morrow said. "Every patient has unique needs and we designed our retail experience to make it easy for them to identify the best product to provide the experience they are looking for with the help of our team of customer service specialists."
Lume is planning a grand opening ceremony party this weekend to celebrate its Kalamazoo location. Attractions will include free Madcap Coffee, food trucks, prizes and giveaways. All citizens are invited to attend the outdoor portion of the celebration, however, only patients age 18 and older with a medical marijuana card will be allowed inside the store.
The ceremony will take place from 10 a.m. to 9 p.m. on Saturday, November 2nd.
"We are excited to enter Michigan's growing cannabis industry and our Kalamazoo store is just the beginning," Morrow said. "We are a company with deep Michigan roots, and we are solely focused on being the state's best marijuana operator. Over the next five years, we plan to open 100 stores that will allow patients in every corner of the state to benefit from our industry-leading products and one-of-a-kind customer experience."             
More information about Lume and its products can be found online at www.lume.com.
The new Lume store will be located at 3406 Stadium Dr. in Kalamazoo.