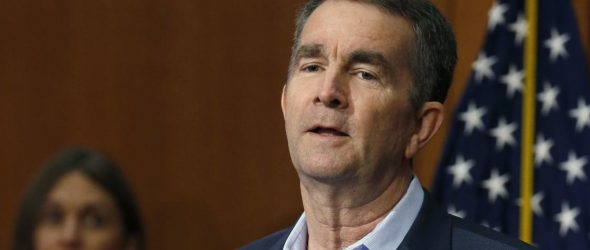 https://cannabisexaminers.com/wp-content/uploads/2020/04/5e912559d0905.image.jpg
Gov. Ralph Northam has proposed an amendment to a marijuana decriminalization bill calling for a work group to report the results of a study on the potential legalization of marijuana in November 2021.
Northam announced the proposed amendment while disclosing action on a number of other criminal justice bills. For example, he said he has signed measures sponsored by Sen. Bill Stanley, R-Franklin County and Del. Alfonso Lopez, D-Arlington, to permanently halt the suspension of driver's licenses for unpaid fines or court costs.
Northam also said he has signed bills sponsored by Sen. Jennifer McClellan, D-Richmond and Del. Joe Lindsey, D-Norfolk, to raise the felony larceny threshold from $500 to $1,000.
Legislators will return to Richmond April 22 to take up Northam's proposed amendments to legislation, including the state budget.
A bill sponsored by House Majority Leader Charniele Herring, D-Alexandria, would decriminalize simple possession of marijuana and create a $25 civil penalty. Northam supports the bill, under which simple possession would no longer carry the threat of a criminal conviction and potential jail time.
The bill creates a work group to study the impact of legalization of marijuana. Northam proposes to require that report by November 30, 2021.
Current law imposes a maximum fine of $500 and a maximum 30-day jail sentence for a first offense, and subsequent offenses are a Class 1 misdemeanor, punishable by up to 12 months in jail and a $2,500 fine.
Criminal justice advocates argued that the legislation does not address the racial disparity in marijuana enforcement that exists across the state.
The ACLU of Virginia and other groups have opposed Herring's legislation, favoring bills to legalize simple possession. Those efforts were shut down by the House Courts of Justice committee which did not back legalization proposals from lawmakers like Dels. Jennifer Carroll Foy, D-Prince William, Lee Carter, D-Manassas, and Steve Heretick, D-Portsmouth.
No legalization bills were filed in the Senate, killing the chances of such a measure.
Herring's bill would seal the records of convictions and prohibit employers from inquiring about past convictions.