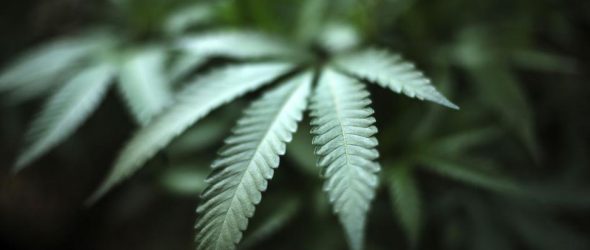 https://cannabisexaminers.com/wp-content/uploads/2019/10/5dae577fe3461.image.jpg
NORTHPORT — Purveyors of both medical and recreational marijuana are now free to pursue state licenses to open up shop in Northport.
Ordinances opting into both were approved by the Northport Village Council at a special meeting held Thursday.
The Village of Northport Medical Marihuana Facilities Ordinance passed on a vote of 6-1, with Trustee Mike Stoffel voting "no."
The Village of Northport Recreational Marihuana Establishments Ordinance passed on a vote of 5-2, with Stoffel and Trustee Hugh Cook voting "no."
Another, an opt-out ordinance for recreational marijuana, failed on a vote of 4-3, with Stoffel, Cook and council President Steve Wetherbee voting to opt out.
About 50 people attended the special meeting, though public comment took only about 20 minutes. In the village's last two meetings members of the public spoke for more than an hour, both in favor of and against the selling of cannabis in the little village.
Cook, who is Leelanau Township's fire chief, said he was disappointed that the resolutions passed.
"I think most of the people in this town are against it — not medical, but recreational," Cook said. "I'm looking at this from the standpoint of public safety."
State voters approved Proposal 1, the Michigan Regulation and Taxation of Marihuana Act, in November; in Northport the measure passed on a margin of 74 percent.
Thursday's votes were the culmination of a process that started in August, when council members voted to approve an opt-out resolution at its September meeting.
In September the board heard from retired state police sergeant Donald Bailey, who talked about the disadvantages of dispensing marijuana.
In October the board heard from Rick Thompson from the Michigan chapter of the National Organization for the Reform of Marijuana Laws (NORML), and Jamie Lowell, who helped write Proposal 1.
According to state law, a municipality must opt in to medical marijuana if they are open to provisioning centers and must opt out of recreational marijuana if they don't want the drug sold for recreational use.
While they didn't need to, the village adopted an opt in ordinance for recreational marijuana in order to have more control over the establishments, said Trustee Will Harper.
"The opt in gives the village the final say," Harper said.
Harper said he was not surprised that medical marijuana was approved, especially after some of the emotional comments the board heard from people who were helped by the drug earlier this month. He was pleasantly surprised that recreational use was approved.
Northport is the only municipality in Leelanau County that has opted into either medical or recreational marijuana.
"We really jumped in with both feet," Harper said. "I'm proud of Northport. We're a forward-thinking community."
Harper said he does not know of anyone who has expressed an interest in opening a provisioning center in the village.
"Even though we've made it possible, that doesn't mean it's going to happen," he said.
People can begin applying for a recreat-ional marijuana license from the state beginning Nov. 1.
Cook said the marijuana issue has taken up a lot of time at the last few council meetings.
"I'm looking forward to getting back to our regular business," Cook said.