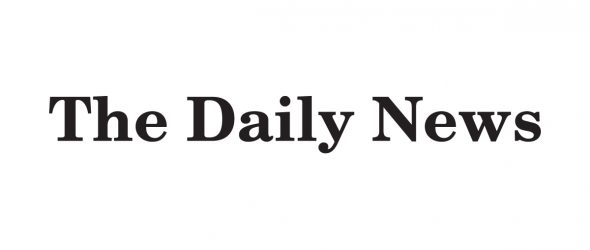 https://cannabisexaminers.com/wp-content/uploads/2020/03/fblike.jpg
NORWAY — Norway residents will be asked through their utility bills whether they now favor allowing marijuana establishments in the city.
The Norway City Council opted Monday to set a second public hearing for Oct. 19 on an ordinance that would allow retail marijuana sales in the community.
That will provide time for a survey, included with its Norway Public Utilities bills in early October, that will ask if voters have changed their minds on opposing legal marijuana sales. Those surveys can be mailed back or dropped off at City Hall.
While the state in 2018 approved allowing recreational marijuana sales, Norway officials noted the city had voted against the move, 641 no to 541 yes.
The council cited that opposition in passing an ordinance in December 2018 to ban marijuana businesses in Norway.
But a representative of Ottawa Innovations LLC approached city officials this summer about establishing one of its Higher Love retail marijuana stores in Norway.
The same company is working to open in Crystal Falls and plans a growing and processing facility in that city's industrial park.
Joni Moore of Ottawa Innovations noted the state strictly regulates the marijuana business, so it would provide some control over sales. The store would offer both recreational and medical marijuana, grown at other sites in the Upper Peninsula.
They estimate the business would create 10 to 15 jobs.
"I believe this is a very positive thing for the community," Moore said in a Zoom meeting of the council Monday.
Council member Lee Meneghini suggested the survey, adding that marijuana businesses would bring in revenue and property taxes.
He pointed out neighboring communities are letting retail marijuana sites set up. "It would be one more reason for people to run up to Iron Mountain," Meneghini said.
Council member Jeff Muraro said it's worth getting more information and reconsidering the city's stance on marijuana sales.
"From a practical standpoint, the state legalized it; it's here," Muraro said.
The city received nine letters or emails, all opposed to allowing retail marijuana in Norway, Mayor Candy Brew said. But Meneghini noted some of those letters were unsigned, so may not even be from Norway residents.
In other business, the council:
— Approved a second change order of up to $172,170.50 for Bacco Construction to resurface several city streets, raising the final project cost to $936,273. When the original bid came at $422,175 to resurface roughly 14,000 feet, the city decided to add about 5,200 feet to the project, given the prices available, for a total of about 19,220 feet, using fund equity to cover the costs above the $829,000 budgeted, City Manager Ray Anderson explained.
"We just felt it was worth taking the extra amount," he said.
The streets being resurfaced are: Scenic Drive from Swede Lane to Valley View Road; Keweenaw Street; Pearney Lane from the cut line south of Warner Lane to Boundary Line Road; Main Street from Railroad Avenue north to 16th Avenue; 16th Avenue to 15th Avenue; Curry Road from last project cut line south to Norway Mountain Road; and the 600 block of Walnut Street — the 500 block had been done earlier — and from Fifth Avenue to Chestnut Street.
— Authorized a $14,556.32 change order from Hydro Consulting and Maintenance Services Inc. of York, Pa., for repairing the Sturgeon Falls Hydro Unit No. 4 bearing, raising the final cost to $68,856.32.
— Approved spending up to $91,138.50 for shaft journal repairs on the Sturgeon Falls Hydro Unit No. 1, with Hydro Consulting and Maintenance Services Inc., which has a Midwest office in Wautoma, Wis., again doing the work.
Today's breaking news and more in your inbox