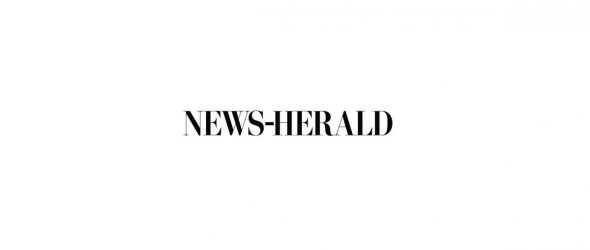 https://cannabisexaminers.com/wp-content/uploads/2020/03/3944e802-8ca0-11e6-80e0-13d50e1e9aa2.jpg
SELLERSVILLE >> Representatives from a medical marijuana dispensary coming to the borough said they are eager to join the community — and dispel some misconceptions and address concerns residents may have about their new neighbor.
Representatives from Terra Vida Holistic Centers discussed plans for its business during Sellersville Borough Council's meeting Monday, July 10.
Terra Vida Holistic Centers was among the companies that received licenses to operate medical marijuana dispensaries from the Pennsylvania Department of Health June 29. One of Terra Vida's dispensaries is planned for 64 Main St. in Sellersville. It also will operate dispensaries in Abington and the Mt. Airy neighborhood in Philadelphia.
"We're really excited to be part of this community," said Chris Visco, who will operate the dispensary along with Adina Birnbaum.
Visco described to council how the business will operate and the security procedures that will be in place.
The business will carry oils, lotions and concentrates, not all of which will have high levels of THC, according to Visco. The dispensary will not offer the leaf form of marijuana.
"No one's going to be walking around smoking joints," she said.
Visco said the building will be designed to be "holistic and spa-like in nature."
Customers coming to the dispensary will need to produce an ID and their medical marijuana ID card before being buzzed into the building, according to Visco.
"The security protocol is extreme," Visco said. "You can't just walk into our facility."
Once inside, a customer's information will be entered into the state's "seed-to-sale" database, which tracks all medical marijuana throughout production and distribution, according to Visco. Patients will then go to a consultation with a pharmacist and finally to the dispensary area, where they can make a purchase.
"There will be cameras everywhere," she said, noting they area required to have on-site surveillance 24/7 and will also have additional security personnel on premises during the hours of operation.
The hours of operation are currently unknown and will be dictated by the state, according to Visco.
All purchases will be cash only, with an ATM available inside the building, according to Visco and Birnbaum.
The Terra Vida representatives said they would have similar foot traffic to a normal retail operation.
"We hope to have 20 or 30 [customers] come through in a day," Visco said.
The dispensary likely will have its doors open in half a year's time, with the current plan to open around the first week in January, according to Visco.
More information about Terra Vida is available on its website, terravidahc.com.