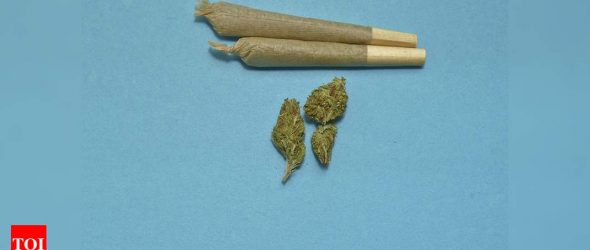 https://cannabisexaminers.com/wp-content/uploads/2020/05/photo.jpg
Representative image
NEW DELHI: The Narcotics Control Bureau seized three consignments of opium, marijuana and psychotropic drugs that were being smuggled in trucks transporting essentials like potatoes and onions during the lockdown.
According to NCB's zonal director KPS Malhotra, 60 kg of opium, 61,638 tablets of psychotropic drugs, 840 bottles of codeine-based cough syrup and 574 kg of marijuana were seized.
The first seizure was made after a truck with Haryana registration number was intercepted. The truck was carrying potatoes fromHaryana to Jharkhand. However, on searching, a stash of opium was found under the driver's seat. B Singh from Haryana, who owns and drives the truck, was arrested.
In the second operation, a man from Patan, Gujara was arrested with psychotropic drugs after an informer tipped off the cops. These drugs cannot be sold by any medical store without a valid medical prescription from a registered medical practitioner. Such drugs usually come in illegal market by way of diversion from licit drug manufacturers, wholesalers or retails chemists, police said.
In the third seizure, a truck from Odisha was intercepted on the basis of an input. A huge quantity of marijuana was seized that was hidden under a cargo of potato. The suspect is being interrogated for details of the cartel members. Police said the syndicate is spread across Gujarat, Odisha, Madhya Pradesh and Maharashtra.