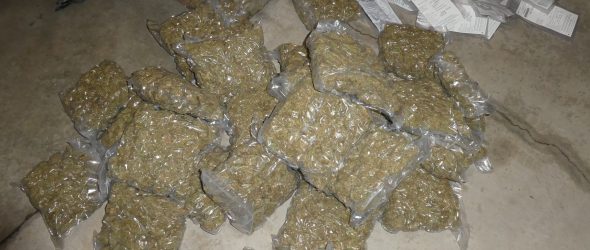 https://cannabisexaminers.com/wp-content/uploads/2020/06/Northumberland-OPP-Pot-June-1-June-23-2020.jpg
OPP have seized a lot of pot as part of an investigation involving the Northumberland Peterborough Community Street Crime Unit.
The ongoing investigation led to a traffic stop on the eastbound Highway 401 in Hamilton Township yesterday afternoon, where officers found 240 pounds of marijuana.
Sixty-year-old Marina-Anne Parris and 24-year-old Rebekah Foote were both arrested and charged with numerous drug possession and trafficking charges including:
Possession for the purpose of distributing, Cannabis
Possess, produce, sell, distribute or import anything with intention to use it to produce, sell, or distribute illicit cannabis
Possession of over 30g dried cannabis (or equivalent) in public place
Possession of illicit cannabis
Possessing cannabis for purpose of selling
Both were released from custody with conditions and are scheduled to appear in court on August 26.