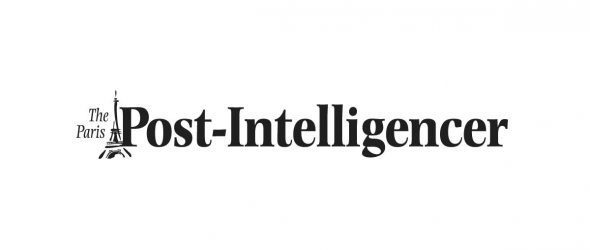 https://cannabisexaminers.com/wp-content/uploads/2020/06/ff379f6c-a4d1-11e5-9b75-3bfd0cba323c.jpg
Thank you for reading!
We hope that you continue to enjoy our free content.
A Paris man was arrested Friday in Gibson County on drug charges after an officer found 13 pounds of marijuana during a traffic stop.
Jeffery Doran McDonald, 41, of Paris was arrested after a search of his vehicle southwest of Atwood.
Gibson County Deputy Ben Hemann conducted a traffic stop after McDonald was seen running a stop sign on Gann Road in northern Gibson County in a Chevrolet truck, and then Hemann asked for consent to search the truck.
After McDonald denied consent, Hemann conducted a free air search around the vehicle with his K9 officer, Brinkley.
Brinkley gave a positive alert on the vehicle, and Hemann found 13 pounds of marijuana in vacuum-sealed bags that were hidden in a duffle bag.
Hemann also found a loaded .40 caliber pistol with an extended magazine in the truck.
McDonald admitted ownership of all the items Hemann found, and he was arrested and transported to the Gibson County Correctional Complex in Trenton, where he later posted bond.
McDonald has been charged with Schedule VI drug violations; unlawful drug paraphernalia uses and activities; illegal firearm use; window tint and violation of the stop sign law.
A female passenger in his vehicle was not charged.
---
';
} else {
sHTML += '
' + this.content + '
';
if (bShowAd == true) {
// Show advertisement
sHTML += "
bShowAd = false;
} else {
bShowAd = true;
}
sHTML += '
---
';
}
}
}
} else {
if (this.id == sOriginID) {
// Origin found. Begin displaying assets
bFoundOrigin = true;
} else {
// Origin found is false. Skip asset
// Fail-safe in case origin is not present in set. This can be removed when origin is fixed.
if (bFirstRun == true) {
// Stored first id
sFirstID = this.id;
bFirstRun = false;
} else if (this.id == sFirstID) {
// We've started again. Force origin
sOriginID = sFirstID;
bFoundOrigin = true;
} // end Fail-safe
}
}
// Append infinity set to container
$("#infinite-container").append(sHTML);
});
// Include block_id on newly added list items
$('#infinite-container .infinite-item.original').each(function() {
var sHref = scrubURL($(this).find(".card-headline a").attr("href"));
// Add to image and headlines links
$(this).removeClass('original')
.find(".card-headline a, .image a")
.attr("href", sHref + "#tncms-source=infinity-scroll-summary-latest");
});
// Check next URL
if (sNextUrl) {
// if origin hasn't been found yet and we hit next_url. Trigger the set to pull in again.
if (bFoundOrigin == false) {
// No origin yet. Call the populate function
populateInfinitySet(sNextUrl);
} else {
// Append sNextUrl to infinity set
$("#infinite-container").append(");
}
}
// Refresh waypoints
Waypoint.refreshAll();
if (sInfinityType == 'summary_sticky_siderail') {
__tnt.regions.stickySide.determineStick($('#sticky-right-rail'), $('#sticky-right-rail-spacer'), 'siderail');
}
} else {
// Empty asset set returned. Go back in for a real set
populateInfinitySet(sNextUrl);
}
});
}
// Infinite waypoint
var waypoint = new Waypoint({
element: document.getElementById('infinite-container'),
handler: function(direction) {
if (direction == 'down') {
if (bInfiniStop == true) {
// FINISHED. Kill the waypoint
this.destroy();
} else {
// Log waypoint hit event
__tnt.trackEvent({'category':'infinity-scroll','action':'request', 'label':'assets requested', 'value': true});
var nextURL = $('#infinite-more').data('next-url');
populateInfinitySet($('#infinite-more').data('next-url'));
}
}
},
offset: 'bottom-in-view'
});
// Rewrite URL to for preview
function scrubURL(sURL) {
if (typeof sURL != 'undefined'){
return sURL;
}
}