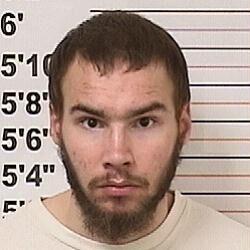 https://cannabisexaminers.com/wp-content/uploads/2020/09/5f51650812b18.image.jpg
Article 14 of Missouri's constitution protects residents from civil and criminal prosecution for possessing medical marijuana, but some law enforcement agencies continue to attempt legal maneuvers as the contours of the amendment are finalized.
One test case: the attempted probation revocation of Raymond Breer, first sentenced for marijuana possession in August of 2019. Authorities are attempting to revoke Breer's probation because he tested positive for marijuana during a drug test, an advocacy group pressing for his release said, even though he has a medical marijuana card.
"Amendment two (the precursor to Article 14), gives patients protection to possess their medicine," Christina Frommer, the president of the Canna Convict Project, said. "But it doesn't address the conversation if you're on probation or parole."
Lyndall Fraker, Missouri's medical marijuana director, wrote a letter to law enforcement across the state saying that medical marijuana is currently legal to posses, regardless of where someone obtained the drug.
"And the lack of a mechanism by which those individuals may legally come into possession of medical marijuana does not change their right to possess it," Fraker wrote in the letter.
Northwest Missouri is the home to another test case, in which a Daviess County man was charged for possessing marijuana despite also holding a valid medical marijuana card.
All the charges in that case, except for a paraphernalia charge, were dropped.
News-Press NOW is unable to independently verify that Breer's probation revocation was caused by testing positive for marijuana. The violation report was listed as a secured document in online court records.
However, News-Press NOW can verify that Breer is currently in custody in Harrison County pending a $5,000 bond. His next court date is scheduled for September 8. A copy of a warrant for Breer's arrest was obtained by News-Press NOW.
The prosecutor in Breer's case, Jonathan Meyer, didn't return a request for comment. Frommer said the Canna Convict Projection has been working on legal defenses with Breer's lawyer, Public Defender Kyle Fisher.