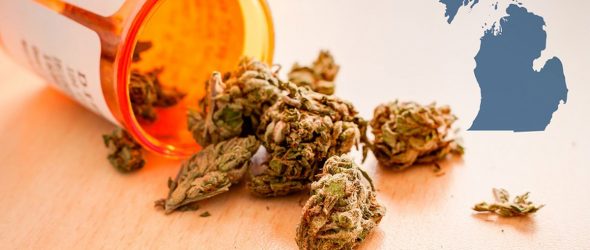 https://cannabisexaminers.com/wp-content/uploads/2020/07/Michigan-Weed-9medmarijuana.jpg
Discussion took place as medical marijuana licensing under state law would not be available in Coldwater until December of 2021
by Jim Measel
COLDWATER, MI (WTVB) – The Coldwater Planning Commission discussed a licensing process for medical marijuana facilities in the city for about 10 minutes on Monday night but took no formal action.
A sticking point in recent meetings was a state law that calls for holders of recreational licenses to be a current medical marijuana license holder which means no one from Coldwater can apply under the legislation. Anyone can apply for a medical marijuana license starting in December of 2021.
After a request was made during last month's Planning Commission meeting by member Dave Rumsey, the city staff asked for information from the Bureau of Medical Marijuana Regulation and the Marijuana Regulatory Agency.
City Planner Dean Walrack said in his report that the M.R.A. provides two reviews: an applicant pre-qualification review which is allotted a 120 day timeframe and subsequent Special Land Use Permission hearing, and a facilities review after local approval which is allotted a 90 day timeframe.
Walrack says the pre-qualification review must be completed before an applicant would be able to apply for the City's Municipal Marijuana License, and the approval of that license is a prerequisite to an application for a Special Use Hearing.
The City of Coldwater will not accept license applications for recreational marijuana until September 1 so the city staff can have time to finalize the application process. Walrack says all timing will run from that date.
Rumsey and fellow Planning Commission member Chris Stevens felt it wasn't worth pursuing at this time due to the lengthy process.
The Coldwater City Council formally adopted a pair of Recreational Marijuana Establishment Ordinances on June 22 but an application process is not in place for the acceptance and review of the Municipal Marijuana License which is why license applications won't be accepted until the first of September.