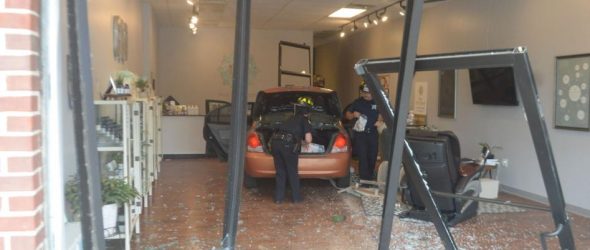 https://cannabisexaminers.com/wp-content/uploads/2020/06/5ef1307db3729.image.jpg
Police responded to a vehicle that drove into a store in Aiken on Monday evening.
Responding officers received a call around 5:06 p.m. for a vehicle that had driven into a CBD store located on 152 South Aiken Lane, an Aiken Department of Public Safety officer confirmed on scene. 
The store, located just off Whiskey Road, sustained significant damage to its front entrance, leaving glass shattered in front of the building. 
Details are limited on what caused the accident. 
A Public Safety officer on the scene reported the crash was under further investigation. 
There were no reported injuries at the time of the crash.  
Matthew Enfinger is the crime and courts reporter with the Aiken Standard. Subscribe here to support his content.