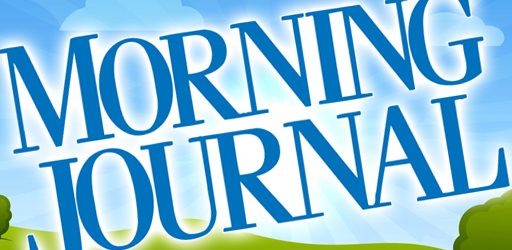 https://cannabisexaminers.com/wp-content/uploads/2020/06/MoJoICON.jpg
Semi truck hauling straw catches fire
SALEM– The cause of a truck fire that closed two state routes north of town Thursday afternoon is undetermined.
A semi hauling large square bales of straw caught fire at the intersection of state Routes 165 and 45 shortly after 2 p.m., closing the roadways for three to four hours.
According to Damascus Fire Chief Derek Day, the fire is believed to have started in the engine compartment and spread. The driver had a skid loader he was able to use to salvage some of the straw and assist in clearing the roadway.
No injuries were reported.
In addition to Damascus, fire departments from Green and Perry township also responded to the scene. The Salem Fire Department provided a fill site for tankers at North Ellsworth Avenue and Legacy Lane.
County Sheriff
— Deputies stopped a vehicle northbound on Depot Road near Baker Road after seeing the truck going 60 mph in the 45 mph zone at 11:14 a.m. Thursday. A strong odor of marijuana was detected when deputies spoke to the driver about his license, registration and insurance. The driver admitted to smoking marijuana Wednesday evening for pain relief due to a recent surgery and handed over a pill bottle with suspected marijuana, as well as a tin box can with a suspected marijuana blunt inside. The vehicle was search and a small container of pills found. Earle Edwin, 47, Avon Lake, was cited with speeding and possession of marijuana, while the pills sent away for testing. He was not found to be impaired.
— A 2005 Chevy Astro cargo van was reported stolen after the owner parked it along U.S. Route 30 near her uncle's home at 1:40 p.m. Tuesday. Deputies checked the area for the gray van, but it was not located.
— Allen Joseph Mackall, 21, was charged with aggravated menacing and criminal damaging after deputies were called to a Sell Road, Center Township, address where three men claimed Mackall broke windows on a chicken coop, damaged a lawn mower and a pressure washer and threatened all three men with a baseball bat.
— Ross Chaplow of Columbiana was taken into custody on a warrant at the Common Pleas Court House at 9:14 a.m. Thursday. When his pockets were searched, suspected narcotics were found.
— Knox Township road workers found a Chevy pickup parked in a corn field with no visible plates. Deputies responded and removed the truck, which had been reported stolen in North Canton. There were no contents and it appeared the truck had been wiped clean. The driver's seat was positioned way back like the driver had been lying down and the driver's side mirror was positioned so it could be viewed while lying down. Workers from a golf course nearby told deputies the truck had been there two days.
Lisbon
— Clarence Koon of Pittsburgh was driving west on West Lincoln Way at 11 a.m. Thursday when a rock thrown by a push mower shattered his car's rear side window. The mower was operated by Jeremy Lively, West Lincoln Way.
Salem
— A patrolling officer conducted a traffic stop for an equipment violation in the 100 block of Benton Road at 7:30 a.m. Thursday and found a drug abuse instrument during a search. A warrant will be issued.
— A patrolling officer at 9:32 a.m. Thursday observed a person under the overpass crossing the railroad tracks near Sharp Avenue. The person was advised to stay off railroad property.
— An officer responded to a 500 block Franklin Street home at 3:10 p.m. Thursday where a man reported someone may be using his personal information to apply for loans and credit cards.
— An officer responded to the 300 block of Fair Avenue at 3:56 p.m. Thursday in reference to found drug paraphernalia. The officer collected the item and disposed of it.
— Officers responded to the 300 block of North Lundy Avenue at 4:50 p.m. Thursday in reference to a loud explosion. Witnesses reported hearing four loud pops or explosions connected to the powerlines. The fire department and Ohio Edison were contacted.
— Joshua M. Seeley, 35, East State Street, Salem, was charged with theft and criminal trespassing after officers responded to a 2800 block East State Street business at 6:49 p.m. Thursday where employees reported he left the store with merchandise for which he did not pay. He had previously been warned not to return to the business.
— Officers responded to the 1700 block of Southeast Boulevard at 11:56 p.m. Thursday in reference to a utility pole periodically sparking near a transformer. Ohio Edison was advised of the situation.
— An officer responded to the overpass at Sharp Avenue at 12:34 a.m. Friday in reference to a woman sitting on the bridge. She said she had exited a vehicle after a fight with her boyfriend and did not need any help.
— Officers responded to the 900 block of Adams Avenue at 9:50 a.m. Friday in reference to a dog at large and found the complainant had placed the dog in her garage. The humane officer responded to pick up the dog.
— Officers responded to a 100 block of Woodland Avenue home at 10:06 a.m. Friday after a business employee reported seeing someone inside a home owned by the business. Officers checked the home and found no one inside or out.
— Officers responded to the 200 block of East Fourth Street at 10:13 a.m. Friday where a male reported getting into a verbal dispute with a neighbor while he was attempting to help the homeowner move. Both individuals were advised to stay away from each other.
— Officers responded with the fire department to the 800 block of Jennings Avenue at 12:45 p.m. Friday in reference to a tree falling on house. Officers found a large tree limb had fallen on an unoccupied house. The fire department placed caution tape around the area and Ohio Edison was notified.
Perry Township
— A 1900 block Cunningham Road resident reported at 10:03 a.m. Wednesday someone had stolen a political sign from her yard.
— An officer responded to the Prospect Street extension at 2:29 p.m. Wednesday to provide traffic control for a semi that had turned onto a deadend street and was attempting to back out.
— Officers responded to the 100 block of Apple Street at 11:54 a.m. Thursday in reference to a trash truck that had broken down and damaged the newly paved road surface. Officers found the truck appeared to have broken its rear axle. After further investigation, officers determined the state highway patrol needed to respond with a motor carrier enforcement officer to inspect the vehicle. The motor carrier officer ultimately cited the driver.
— A 1200 block Beechwood resident reported at 1:54 p.m. Thursday a complaint regarding a social media post from people she knows. She was advised of her options.
— An officer responded to the area of Egypt Road north of Painter Road at 5:54 p.m. Thursday in reference to trees down and found numerous trees blocking the roadway. The road department was notified to remove the trees.
— An officer responded to an 1100 block Prospect Street extension home at 6:08 p.m. Thursday where a woman reported she had been staying there with her boyfriend for approximately four months and wanted to leave, but her boyfriend threatened to plant drugs on her. She appeared to be under the influence of a substance and the boyfriend was not at the home. She was advised to pack her belongings and find a ride before the boyfriend returned.
— An officer responded to an 1100 block West Perry Street home at 3:28 a.m. Friday where the resident reported her neighbor's TV was too loud and that it was an ongoing issue. The officer spoke with the neighbor who said he would turn down the volume.
— Police responded to a 2100 block Goshen Road home at 4:03 a.m. Friday where a resident claimed her father had assaulted her by grabbing the back of her neck and her wrist. There was no evidence of the alleged assault and both the resident's parents said she and her father had only been yelling at each other. Both individuals involved were told to stay away from each other.
Leetonia
— Jana Chapman, 34, Columbia Street, Leetonia, was cited for driving under suspension after the school resource officer observed her drive into the school parking lot at 2:42 p.m. Wednesday and knew her to have a suspended license.
— An officer responded to the 300 block of Somer Street at 10:05 p.m. Thursday where a resident reported her neighbor was using an air compressor and she wanted him to turn it off due to children being in her household. The officer spoke with the neighbor who agreed to turn it off for the night.
Goshen Police District
— David C. Withers, 52, U.S. Route 62, Salem, was cited for OVI and display of plates following a traffic stop on U.S. Route 62 north of Middletown Road at 6:56 p.m. Aug. 22 in which a patrolling officer observed him riding a four-wheeler with no registration in the roadway.
— Brian Christopher Kleinhenz, 46, Herndon, Va., was cited for driving under suspension and speeding following a traffic stop on state Route 165 near Lisbon Road at 12:38 p.m. Tuesday.
Today's breaking news and more in your inbox