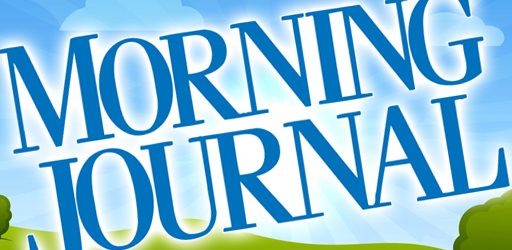 https://cannabisexaminers.com/wp-content/uploads/2020/06/MoJoICON.jpg
Highway Patrol
— Misty D. Shaw, 44, of Commerce Street in Wellsville, was cited at 1:19 p.m. Monday on state Route 11 with reasonable control, after a single-vehicle crash in Fairfield Township. According to the report, Shaw was traveling northbound on state Route 11, when she went off the side of the road and reportedly struck a bridge before overturning.
— No citations were issued at 1:34 p.m. Sunday in Washington Township, when two vehicles passing by each other sideswiped their left side mirrors while negotiating a curve near Hazel Run Road.
Sheriff's office
— Deputies fielded fireworks complaints at 10:52 p.m. Thursday in the 4200 block of McCracken Road, 1:09 a.m. Saturday in the 23000 block of Knox Township, 11:09 p.m. Saturday in the 28000 block of King Road, and 11:12 p.m. Saturday on state Route 62 in Knox Township near the Stark County line.
— A welfare check was requested at 12:19 a.m. Sunday on state Route 9 in Butler Township.
— Suspicious persons were reported at 10:15 p.m. Thursday in the 28000 block of King Road, walking in the roadway and 7:05 p.m. Wednesday in the 6300 block of state Route 170.
— A deputy was dispatched to 8:33 p.m. Thursday to the 9400 block of state Route 170.
— Two subjects were reportedly harassing the caller at 5:25 p.m. in the 45000 block of old state Route 154.
— A subject in the 2800 block of Depot Road reported at 1:56 p.m. Monday that his ex-girlfriend took a set of leather Harley Davidson pants and a jacket without his permission.
— A Hanoverton Township woman was transported to the hospital shortly after 6:45 a.m. Sunday, after deputies responded to a report about a female lying on the balcony of an apartment building on South Lane. The female apparently had been drinking rum.
— Kimberly Mutersbaugh, no address listed, was taken into custody at 1:51 p.m. Saturday in the 8000 block of Depot Road during a followup on a suspicious person. Mutersbaugh was discovered to have an active arrest warrant.
— Deputies responded to the area of McDonalds in the 7800 block of state Route 45 shortly before 1 p.m. for a report of an elderly male walking into traffic and seeming disoriented. They were unable to make contact with him.
— A man reported at 12:30 p.m. Friday in the 5500 block of state Route 170 that someone had removed his screens that he had over his windows and he wanted a report on file.
— Subjects were reported at 12:36 p.m. Friday to deputies as suspicious in the 37000 block of Glasgow Road. They told investigators they were looking for a property for sale and had obtained permission from the realtor.
— Deputies stood by for an attempted suicide at 7:36 a.m. Sunday in the first block of Lincoln Street in Salineville.
— An officer responded at 7:33 a.m. Sunday in the 6000 block of state Route 170 in Middleton Township to a possible harassment incident and was advised there was no longer an issue. The complainant advised he will call back in the future if it becomes an issue again.
New Waterford
— Police responded at 4:54 p.m. Wednesday to a residential alarm drop in the 46000 block of Taylor Avenue.
— A caller complained about a male juvenile at 10:44 p.m. Friday, riding a buggy up and down the sidewalks in the 3300 block of Pinewood Drive and scaring her dogs. The juvenile was warned about violating curfew.
— Officers received calls about ill-mannered speeders around 6:03 p.m. Thursday in the 46000 block of Taylor Avenue.
Salem Township
— A township official reported at 10:02 a.m. Thursday that someone was discarding of their trash and a baby carrier along the area of Teegarden and Yates roads. Upon searching said trash, police traced the whereabouts of the potential offenders to Sebring, where those local police said that they had just moved from that location. The matter remains under investigation.
Salem
— Timothy N. Thompson, 32, of Fair Avenue was arrested at 5:50 a.m. Saturday in the 2000 block of Monroe Street on charges of theft and possessing criminal tools, after police responded to a suspicious persons report and allegedly found him in possession of two stolen license plates and criminal tools.
— A found tent and trampoline were reunited with their owner, after being discovered on another property in the 200 block of Rose Avenue at 6:08 p.m. Saturday.
— Matthew S. Lehman, 41, of Monroe Street was arrested at 6:31 p.m. Saturday on charges of disorderly conduct, obstructing official business and possession of marijuana, after officers responded to a domestic in progress. The altercation had just been verbal; however, they observed a small bag of marijuana and pipe in plain sight at the scene.
— Sarah Himes, 43, of Wilson Street was served at 7:27 p.m. Saturday with an arrest warrant for an unidentified charge.
— An East Fourth Street woman reported at 9:54 p.m. Saturday that her ex-boyfriend was harassing her and a new boyfriend via telecommunications.
— Fireworks complaints were reported Saturday at 9:32 p.m. in the 300 block of West Pershing, 10:54 p.m. in the 600 block of Cherry Street and 11:06 p.m. in the 600 block of Cedar Street.
— Angela D. Veglia, of Dyke Road in Negley, was served at a breaking and entering report, when officers responded to the 600 block of West Wilson to remove an unwanted subject.
— A neighbor dispute was investigated at 3:45 p.m. Saturday in the 100 block of West Pershing Street, after a woman reported that the subject on the other side of a shared wall was pounding on it. Officers found he was intoxicated.
Today's breaking news and more in your inbox