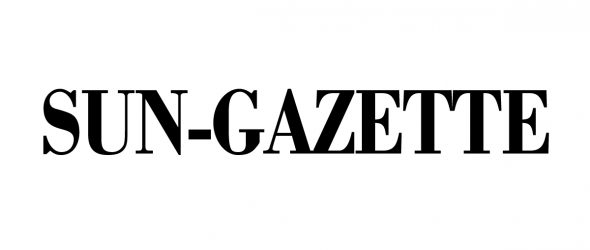 https://cannabisexaminers.com/wp-content/uploads/2020/05/fblike1.jpg
A Williamsport mother faces three felony charges of endangering the welfare of a child for "allowing her children to be around drugs and drug paraphernalia, and allowing them to smoke-ingest the controlled substances," according to Old Lycoming Township police.
Rebecca Rittman, 31, of 2117 Good Alley, located in the city's Newberry neighborhood, is alleged to have allowed her three children — ages 7 to 11 — to smoke marijuana at 521 Factory Road in Hepburn Township while she and the children were staying there between mid-July and early August, Patrolman Robert Mausteller said in an affidavit.
The investigation came about on Aug. 4 when the county's Children and Youth Department "received a tip that Rittman was allegedly providing her three children marijuana and other controlled substances" at the township property, the officer said.
One of children told investigators that he ingested marijuana using a smoking device. "Mom makes me do it, but I don't like it," the officer, quoting the child, said in the court document.
The same child said his sister used "a pipe with a hole on top to smoke the marijuana" because she was "too small to smoke" it out of a traditional bong device, Mausteller said.
When police executed a search warrant at the Factory Road property two weeks ago, "marijuana as well as various drug paraphernalia were discovered" inside the home," Mausteller said.
In the living room, "there was a glass bong with residue inside it which was directly next to a homemade water bong on a coffee table," the officer said.
When questioned about doing drugs in front of her children, Rittman said "If I smoke, I try to keep my kids out of the room," Mausteller said.
She admitted that she smoked in the living room, telling officials that and "the kids are usually outside," the officer said. If any of the children walk into a room while she is smoking marijuana, Rittman said "she asks them to leave."
"Due to safety concerns, all three children were removed from Rittman's care" on the day the search warrant was executed. Later the same day, the mother gave one of the children a backpack with clothes and other personal items.
However, when the child was later "grabbing items out of the backpack," she came upon a container that had "Come trip with us" written on it, Mausteller said. Marijuana was inside the container, the officer said.
Rittman admitted she left marijuana accidentally in the bag when providing clothing for the child, the officer added.
In addition to the three felony endangering charges, Rittman was arraigned on three counts of corrupting the morals of a minor and one count each of possession of marijuana and possession of drug paraphernalia. Free on $50,000 bail, she is scheduled to have preliminary hearing before District Judge William Solomon on Sept. 2.
In another criminal case, Solomon on Tuesday arraigned Lycoming County Prison inmate and accused child sex offender Marcus Degarmo on an additional set of felony and misdemeanor charges for allegedly sending inappropriate sexual-in-nature text messages to a minor, according to court records.
The new charges were filed by Lycoming County Detective Calvin R. Irvin and include three counts of criminal solicitation and one count each of criminal attempted sexual abuse of a child, unlawful contact with a minor illegal use of a cellphone.
In an affidavit, Irvin alleged Degarmo, 38, whose last known address was of the 2400 block of Lycoming Creek Road, tried to entice the child to allow him to " massage" private parts of her body. The detective also said Degarmo asked the girl "if he could get in the shower with her." She said no, Irvin said.
Degarmo also asked the minor for a picture of her private parts, Irvin said. The allege acts occurred in Old Lycoming Township in the first four months of 2019.
He has been jailed in lieu of $50,000 bail since late April 2019 and is awaiting trial on the original set of charges that include criminal solicitation to commit rape of a child, unlawful contact with a minor and related offenses. In that case, he sent inappropriate text and messages to a minor It was unknown if the minor in the two cases was the same victim.
At Degarmo's arraignment on the new set of offenses, Solomon told him "I believe you could be a danger to society. Therefore, bail is denied."
Today's breaking news and more in your inbox