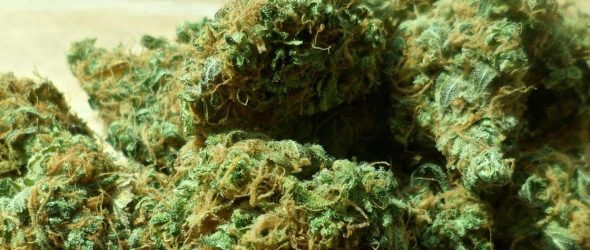 https://cannabisexaminers.com/wp-content/uploads/2020/05/5e25c65a2e0e0.image.jpg
BETHLEHEM TWP., Pa. | Local and federal authorities discovered what they deemed an "elaborate marijuana lab" in a Bethlehem Township home after intercepting a 10-pound pot delivery.
Bethlehem Township police arrested Engy Shaaban and Alec Noctor last week following a search of Shaaban's home in the 1800 block of Eighth Street. Authorities said they seized more than $90,000 in cash, a money counter and hundreds of items used to make marijuana edibles.
On May 21, officers with the Bethlehem Township and Palmer Township police departments and agents with the Department of Homeland Security executed a search warrant on Shaaban's home. Authorities said they secured the warrant after agents with U.S. Customs and Border Protection allegedly intercepted a package containing about 10 pounds of pot addressed to Shaaban, according to records.
An undercover agent hand-delivered the package to Shaaban on her front yard, and she took it inside the house, police said. Investigators said the weed was placed in an evidence bag inside the box. Minutes after the delivery, Shaaban and her boyfriend, Noctor, left the house "in a hurry," according to the criminal complaint.
When stopped by police, Noctor was carrying a backpack containing more than $87,000 in cash with another $2,000 in his pocket.
Inside the house, police said they found the 10 pounds of pot, other marijuana, mason jars of THC wax, thousands of boxes of Nerds candies, gummy bears, gelatin, candy molds, hundreds of THC vape pens and cartridges, a money counter and other items associated with the production and distribution of marijuana and edibles.
Police also allegedly found dozens of shipping labels addressed to Shaaban and roughly $5,000 cash broken down into small denominations.
Shaaban allegedly admitted that Noctor received 10 to 15 packages of pot a month addressed to her that he sold.
Authorities charged both with two felony counts of possession with intent to deliver and single misdemeanor counts of possession of a controlled substance, possession of drug paraphernalia and intent to deliver drug paraphernalia.
The initial bail amounts for Shaaban and Noctor were each lowered to $100,000 each with a 10 percent cash option. They each posted $10,000 cash bail and were released from custody on Tuesday ahead of their preliminary hearings.