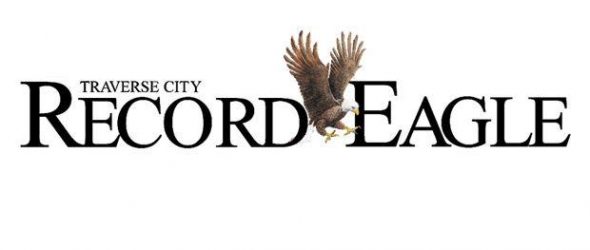 https://cannabisexaminers.com/wp-content/uploads/2019/10/593e917d8f930.image.jpg
NORTHPORT — Two men who talked about the benefits of having a marijuana provisioning center in a community spent nearly two hours fielding questions at the Northport Village Council meeting Thursday.
Rick Thompson, who sits on the board of the Michigan chapter of the National Organization for the Reform of Marijuana Laws (NORML), and Jamie Lowell, who helped write Proposal 1, which legalized the recreational use of marijuana in Michigan, were both at the meeting.
Thompson and Lowell were invited by Trustee Will Harper in response to a visit last month by retired state police sergeant Donald Bailey, who talked about the disadvantages of dispensing marijuana.
Bailey was invited by Trustee Mike Stoffel.
About 65 people attended Thursday's meeting. Many had questions for Thompson and Lowell, while many told personal stories of how medical marijuana has helped them or a family member.
Like Mimi Heberlein, a Northport business owner who talked about how her father suffered with Parkinson's disease before he died.
"I know that today one drop of THC would have allowed that man to have dignity for the last years of his life," Heberlein said.
Andy McFarlane, of Leland, talked about how the drug has helped him.
"I'm tired of people with no skin in the game trying to make decisions for me," McFarlane said.
Municipalities are required to have an opt-in ordinance to allow medical marijuana provisioning centers; they must have an opt-out ordinance to ban recreational centers.
Northport is the only municipality in Leelanau County that has not opted out. In August the village council approved a resolution to adopt an opt-out ordinance at its September meeting, but that was not done.
This month an ordinance written by attorney Tom Oehmke, of Northport, was on the agenda as an action item. Oehmke is not the village attorney.
Ordinance No. 124 seeks to prohibit both medical and recreational marijuana establishments in the village. Harper called the ordinance "draconian."
The ordinance was taken off the agenda, but was discussed. Oehmke said he was approached by more than 30 people who have signed a petition requesting the ordinance be put on the August ballot, which is allowed by law.
Oehmke said he would pursue that option if the council didn't approve the ordinance.
In the end the council voted to have its attorney review ordinances opting into medical and recreational centers, and to write an opt-out ordinance for recreational marijuana.
A special meeting is tentatively set for Oct. 17 at the Leelanau Township fire hall to consider and vote on the three ordinances.
State voters approved the Michigan Regulation and Taxation of Marihuana Act in November; in Northport the measure passed on a margin of 74 percent.
"We're talking about whether we want to deny the democratically expressed wish of the people," said Michael Sinclair, of Northport.
Some talked about how they used cannabis to kick an opioid addiction, while others said they preferred to be around people on pot than someone who is drunk.
"Based on personal experience … I would rather run into a situation where someone was smoking marijuana than someone who was drinking alcohol," said Kathy Dawkins, who has worked in law enforcement.
Harper asked Thompson to address several issues regarding provisioning centers, including whether having one increases crime, increases use of the drug among teens, and whether marijuana is a gateway drug.
Thompson said statistics show crime has not gone up in Michigan since 2009, when the state got its first facilities. University studies show that use of marijuana by teens goes down where it is legal, while law enforcement statistics show its use goes up, he said.
As far as being a gateway drug, "Studies from all over the United States show no correlation between youth use of marijuana and adult use of other drugs," Thompson said.
Some people asked about the black market sale of marijuana. Thompson said legalization and regulation is the only way to fight it.
"Every sale that takes place in a dispensary is one less sale on the black market," he said.
Many residents and some board members support medical marijuana, but not recreational.
Elizabeth Mallek, a Leelanau Township resident, said she does not debate the benefits of medical marijuana, but said the village should opt out of recreational marijuana, at least for now. She wants to wait and see how things play out in Traverse City, which will have 13 provisioning centers, before making the decision to have one in Northport.
"If you're not opting out, you're opting in and we are forever stuck with it," Mallek said.
If municipalities don't opt out, people are free to apply for a license from the state beginning on Nov. 1. The Marijuana Regulatory Agency (MRA) this week released instructions to apply for licenses, which have an application fee of $6,000, money that will not be refunded if the license is denied.
Denial can come for several reasons, including a felony conviction in the last 10 years; a misdemeanor conviction involving a controlled substance in the last five years; lying on an application; or applying for a facility in a municipality that has opted out.
A license can also be denied based on integrity, moral character and reputation; tax delinquency; or if a person has filed for bankruptcy in the last seven years.