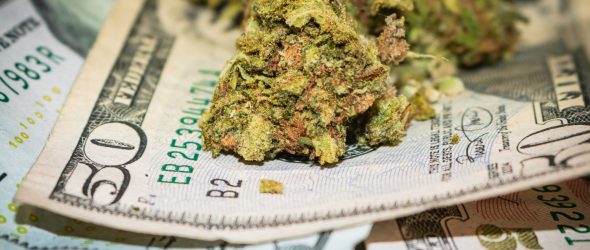 https://cannabisexaminers.com/wp-content/uploads/2020/09/GettyImages-965718854.jpg
DENVER (AP/CBS4) – Cannabis and hemp companies in Colorado say early cold temperatures and snow may have destroyed millions of dollars worth of outdoor plants. Marijuana Business Daily reports the drastic temperature drop occurred too early in the growing season for farmers to harvest the plants.
Monday night, an unprecedented cold front sweep into Colorado causing a 62 degree drop from the high of 93 degrees on Monday to the low of 31 degrees on Tuesday. It was the biggest 2-day temperature swing ever recorded in Denver in September.
Tuesday's low of 31 degrees was cold enough to tie the record low for September 8 as well as tie the record for the earliest freeze on record — going back nearly 150 years.
Many locations along the Front Range dropped into the upper 20s early Wednesday and the mountains dropped into the teens.
RELATED: Denver Sets 14 Hot And Cold Weather Records In Just 6 Days
Jon Vaught of cannabis biotech firm Front Range Biosciences says the temperatures below freezing Tuesday and Wednesday combined with snow were catastrophic for growers.
Nick Drury of Denver marijuana company Lightshade says the decreased supply from the outdoor crops is likely to result in less lower-grade competition for indoor growers.
RELATED: Early September Freeze May Take Big Toll On Colorado's Fall Color Show
(© Copyright 2020 CBS Broadcasting Inc. All Rights Reserved. The Associated Press contributed to this report.)