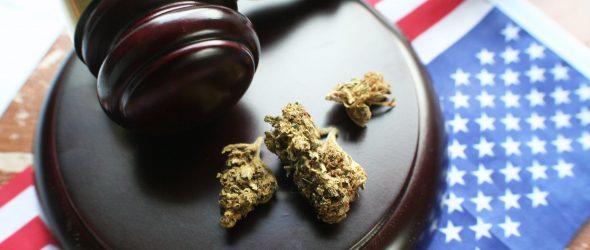 https://cannabisexaminers.com/wp-content/uploads/2020/09/GettyImages1139809360-1a52c5d6-9447-4c5d-8a6a-ed4d3bb98a38-scaled.jpg
CHICAGO (WBBM NEWSRADIO) — Some lawmakers want the state to give applicants another shot at getting recreational marijuana dispensary licenses.
State Representative LaShawn Ford said some of those applying for the 75 coveted licenses were notified and given time to fix problems with their applications before finalists were announced on Sept. 3.
"Plenty of applicants did not, did not receive any such opportunity. Many did not learn that their applications were deemed insufficient until they received notice on Sept. 3," when the state announced 21 applicants will move forward to the license lottery, he said.
Applications were deemed insufficient for a number of reasons including missing details about handicapped accessibility, air filtration systems, or other requirements.
Ford and fellow democrat Representative Kathleen Willis want the Pritzker Administration to give those who didn't qualify 10 days to revise their proposals.
The move, they said, will end a federal lawsuit accusing the process of rewarding insiders and will show the state is trying to live up to the law's intent – to include those disproportionately hurt by the war on drugs in the lucrative marijuana industry.