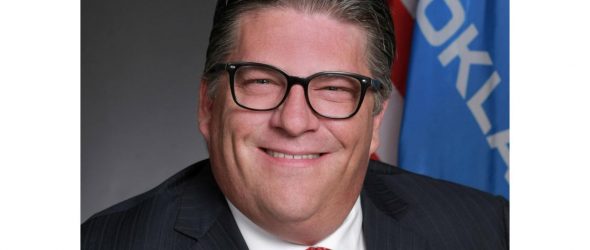 https://cannabisexaminers.com/wp-content/uploads/2020/03/5e83b59ab779e.image.jpg
An Oklahoma lawmaker confirmed he will begin work on a bill that would allow adult use of recreational cannabis, saying the idea is "worth exploring" especially in light of sustained economic downtown during the COVID-19 emergency.
In making the announcement, Rep. Scott Fetgatter, R-Okmulgee, signaled his belief that petitions for state questions 807 and 811 — which both seek to legalize recreational use — will be unsuccessful.
"It's very early in the conversation," Fetgatter told the Tulsa World on Tuesday afternoon. "What's important to me is to make sure we have a program that functions. A lot of people didn't like medical marijuana, and they may not like marijuana, period. I understand that. But it is here and is not going anywhere."
He said if the Legislature agrees to present a full-access bill to Gov. Kevin Stitt, it could "potentially be a revenue funder" for the state as a revenue failure has already been forecast related to the coronavirus pandemic.
"If you did a full-access program and put the revenue in the general revenue fund, relieve some of the taxes on the medical program, the medical patients and put the tax over on the recreational side, you could potentially add $100 million to the budget," Fetgatter said.
For example, he said State Question 788 specified the destination of proceeds from medical cannabis licensing and sales, which limits the impact on the state's economy. He said he is aware recreational use is divisive within the Oklahoma medical cannabis community but he wanted to follow through on a promise he made to activists during his work on cannabis legislation last year.
Tulsa attorney Ron Durbin was among those who worked with Fetgatter and other lawmakers to implement SQ 788. He said he was approached for assistance with drafting the bill, though he said his top priority is House Bill 3228, a pending bill that he said will make needed amendments to the medical framework.
"If we do this the right way, we can implement something in Oklahoma that's unique and doesn't create a two-tiered, two-license system," Durbin said, adding that he "doesn't want to hurt what we already have."
"People, for job or stigma reasons or maybe they just don't like government, may not want to get a (patient) license from the state. It would afford people 21 and older the opportunity to be part of the program, or not, and it affords the state some additional tax revenue."
Meanwhile, organizers of SQ807 told The Oklahoman the pandemic has complicated the signature-gathering process. The initiative calls for a 15% excise tax on recreational cannabis and allows cultivation at home.
"It's really difficult, if not impossible, to imagine a scenario in which an initiative petition campaign could responsibly and feasibly collect the signatures necessary in order to make the 2020 ballot if that campaign doesn't already have the signatures on hand," SQ807 petitioner Ryan Kiesel, a former state lawmaker, said of the situation. Petitions seeking to amend Oklahoma's constitution this year would require nearly 178,000 valid signatures for placement on a ballot.
SQ 811, from activists in the organization We Are 788, would eliminate the tax on medical cannabis for licensed patients and subject recreational users to taxes that include a 25% excise tax. The measure would let only patients cultivate marijuana at home, but it would allow for the donation of medical cannabis to patient-assistance programs.
It was filed after news broke of two other similar-themed petitions, including SQ 807, which also seek criminal justice reforms.
Fetgatter said Tuesday he did not oppose the use of petitions to effect legislation but opposes adding language about marijuana to the Oklahoma Constitution.
"We saw in (SQ) 788 there were a lot of gaps and holes that made it challenging to implement," he said. "If that was a constitutional amendment, we would be sending state questions back to the people for 10 years for tweaks. I just don't see that as efficient for the industry or the patients.
Durbin said COVID-19 "has essentially killed 807 and 811" but that people in the cannabis community were worried about "the next iteration" of a recreational petition. He said it made sense for the Legislature to take up the subject instead.
"The only question is whether there's going to be enough support in the Senate to get it through. We just don't know the answer to that," Durbin said.
---
Featured video: Virtual COVID-19 forum with Mayor G.T. Bynum and Dr. Gerry Clancy
---
Gallery: 10 things still illegal under Oklahoma's current medical marijuana laws
Can't get a prescription for marijuana
Can't use marijuana in the workplace or be impaired on the job
Can't transport marijuana across state lines
Can't smoke marijuana where tobacco also prohibited
Can't give marijuana away
Can't get a doctor's recommendation inside a dispensary
Can't try the product while shopping
Can't drive while impaired on marijuana
Can't possess an excessive amount of marijuana
Can't smoke where you're told not to
Journalism worth your time and money