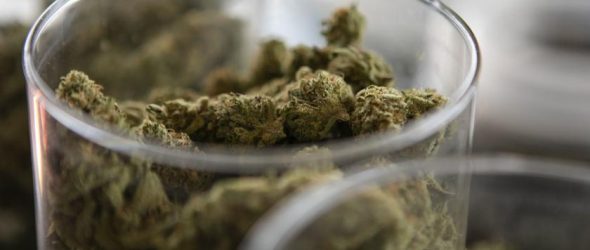 https://cannabisexaminers.com/wp-content/uploads/2020/02/5e3493b201794.image.jpg
As the state's medical marijuana program has grown, Montanans have begun to push to legalize recreational marijuana.
Two groups — New Approach Montana and MontanaCan — have submitted competing ballot initiatives to the state in the hope of getting on the ballot in November. If one or both of the groups receives state approval, they will have until June 19 to collect the signatures needed to get on the ballot.
This isn't the first time Montana is considering recreational marijuana. Most recently, Montanans for Sensible Drug Policy, which has registered with the Commissioner of Political Practices for the upcoming election, put forth a recreational measure in 2016 but didn't collect enough signatures to qualify for the ballot.
If New Approach Montana or MontanaCan get the required signatures, a University of Montana poll suggests recreational marijuana could become legal. A majority of respondents — 51% — to a March online survey of 293 registered voters said they support recreational marijuana, while 37% said they oppose it and 12% were undecided.
New Approach Montana and MontanaCan's initiatives would shape the industry differently, affecting things like the price and the age at which people could purchase the drug.
New Approach Montana has put forward two connected ballot initiatives — one that would create the legal framework for a recreational marijuana industry and one that would amend the Montana Constitution to limit the sale to adults over 21, just as a similar amendment did for alcohol in 1986.
New Approach is proposing a 20% sales tax on recreational marijuana and a reduction in the sales tax on medical marijuana from 2% to 1%. The group hopes the state Legislature would eliminate the medical marijuana sales tax once the recreational program is fully established.
Rolling out a recreational marijuana program will cost money, but New Approach expects recreational marijuana will ultimately generate revenue for Montana and will allow the state to stop wasting resources on law enforcement, said political director Pepper Petersen.
New Approach's initiative proposes allocating the new tax revenue to conservation, veterans' services, substance abuse treatment, long-term care, local governments where recreational marijuana is sold and the state's general fund. The group estimates recreational marijuana will generate more than $35 million in tax revenue annually by 2025.
"When we look at the budget shortfalls Montana faces and the declining revenue from natural resources like coal, the question arises: How are we going to fill these holes," Petersen said. "Recreational marijuana is the answer."
New Approach's initiatives would help medical marijuana providers get involved in the recreational market and include provisions to discourage large out-of-state companies from controlling the industry, Petersen said. New Approach would place the regulation of recreational marijuana under the purview of the Department of Revenue, which oversees alcohol regulations. The group also proposes retroactively expunging or reducing convictions in criminal marijuana cases.
The group recently received feedback on its draft from the state and is now revising its initiatives before filing a final version and beginning to collect signatures. The group needs 25,568 signatures for the statutory initiative and 50,939 signatures for the constitutional amendment.
Collecting signatures could be expensive because Montana law requires they come from 5% of qualified voters in 34 of the state's 100 House districts for statutory changes and 10% of voters in 40 districts for constitutional amendments. Two constitutional amendments regarding the signature requirements will be on the 2020 ballot.
New Approach began as a group called Coalition 406 and announced plans in April to develop a ballot initiative for recreational marijuana. The group spoke with medical marijuana providers, researched other states that have legalized recreational marijuana, launched an online survey and held listening sessions around Montana — including in Bozeman.
In the fall, New Approach PAC and the Marijuana Policy Project, national groups that have helped pass legalization measures in other states, endorsed Coalition 406. With the national backing, Coalition 406 renamed itself New Approach Montana. The group has not yet filed campaign finance reports with the Commissioner of Political Practices.
"I don't think activists can do this themselves," Petersen said. "You need national resources to make this work."
The second attempt at a ballot initiative comes from MontanaCan, a grassroots group of some people in the medical marijuana industry.
MontanaCan's initiative would legalize marijuana for adults 18 and older — avoiding the need for a constitutional amendment — and would set a 5% statewide sales tax on the drug. Cities, counties and towns could vote to increase the sales tax by up to 3% beginning in 2026.
The group's ballot initiative proposes that the statewide sales tax revenue go to Native American tribes, K-12 education, veterans, local governments, mental health services, public colleges and universities, the state general fund and the Department of Agriculture for marijuana-related work. Some of the tax would also pay for the administration of the medical marijuana program. The existing tax on medical marijuana would be eliminated.
MontanaCan's initiative places regulation of the recreational marijuana program under the Department of Agriculture. The initiative focuses on safety and includes requirements like random blind testing of marijuana products to ensure quality. The group also proposes retroactively expunging or reducing convictions in criminal marijuana cases.
MontanaCan submitted a draft ballot initiative to the state in June and resubmitted it last week based on the feedback it received.
Erica Siate, MontanaCan's executive director, said she plans to mobilize the medical marijuana industry to collect the 25,468 signatures required to qualify for the ballot. By doing so, she said MontanaCan won't need much money to succeed and won't need to solicit out-of-state support. The group hasn't yet submitted campaign finance reports with the Commissioner of Political Practices.
"This is a Montana initiative, and it's important we write something for the people of Montana," Siate said.
MontanaCan based its ballot initiative on a failed bill from the 2019 Montana Legislature sponsored by Rep. Tom Winter, D-Missoula. The bill would have legalized recreational marijuana for adults older than 18 and would have set a 32% statewide sales tax. Local governments would have had the authority to ban the sale in their jurisdictions and to ask voters to increase the sales tax locally.
Revenue from the statewide tax would have gone to schools, law enforcement and mental health services. The tax revenue from any increase over the statewide rate would have stayed with the local government where it was generated.
"I knew it had no chance of passage," said Winter, who is now running for Montana's lone U.S House seat. "I don't believe in gumming up the legislative process with bills that won't pass, but it was a way to get information out there and start a conversation."
When Winter presented his bill to the House Taxation Committee last spring, the Montana Highway Patrol, the state Department of Justice and the Montana Association of Sheriffs and Chiefs of Police spoke out against it.
Highway Patrol Lt. Jim Sanderson and Sgt. Kurt Sager cited numerous statistics on the negative consequences of legalization in Colorado, including an increase in fatal crashes, visits to the emergency room and the number of children who report using marijuana.
As state agencies, the highway patrol and the Department of Justice can't take a stance on ballot initiatives. Bozeman Police Chief Steve Crawford, president of the Montana Association of Sheriffs and Chiefs of Police, didn't respond to a request for comment.
Rep. Alan Redfield, R-Livingston, was the chair of the House Taxation Committee. He said the committee tabled Winter's bill because it was incomplete and didn't adequately address safety. Committee members also had concerns about how legalizing recreational marijuana could affect employers, particularly the trucking industry, which is struggling to find drivers who can pass a drug test.
Redfield is opposed to the legalization of recreational marijuana because he said it has caused serious problems in other states. He added that the new tax revenue from recreational marijuana wouldn't cover the costs associated with solving those problems.
"I'll do anything I can to kill the ballot initiatives," Redfield said.
Although he is termed out and doesn't plan to run for another political office, he said he will oppose recreational marijuana through letters to the editor and by collaborating with groups that oppose the initiatives.
No such groups have yet registered with the Commissioner of Political Practices for the 2020 election.
Change may be comingWith the November election months away, medical marijuana dispensaries are waiting to see which of the ballot initiatives will go before voters and are working to adapt to the state's ever-changing medical marijuana regulations.
Elliot Lindsey, co-owner of Grizzly Pine, has found the ongoing revisions to and implementation of medical marijuana laws difficult to keep up with. He opened the dispensary on North Broadway Avenue in Bozeman with his wife four years ago. They began with a handful of cardholders and have grown to nearly 300.
Lindsey hopes to continue to expand the business and would look into offering recreational marijuana if it became legal. He said he doesn't have an opinion on either New Approach Montana or MontanaCan's ballot initiatives but strongly believes there should be incentives for small businesses and businesses that have been complying with the medical marijuana program.
"We support anything that could help grow the local economy and reduce crime in our area," he said. "Whether or not an adult-use bill in Montana is going to accomplish these things will be up to the voters."
Like Lindsey, Adam Ryder, who owns Juniper Cannabis on North Grand Avenue, said it has been challenging to weather ongoing revisions to the medical marijuana program but thinks the existing businesses are succeeding and will be able to navigate the changing rules that would come with the implementation of a recreational marijuana program.
If either initiative becomes law, Ryder said he'd consider expanding Juniper Cannabis to include recreational marijuana, but he would also continue to serve medical marijuana cardholders.
"The end goal is legalization, but I think the question is how we get there," he said.