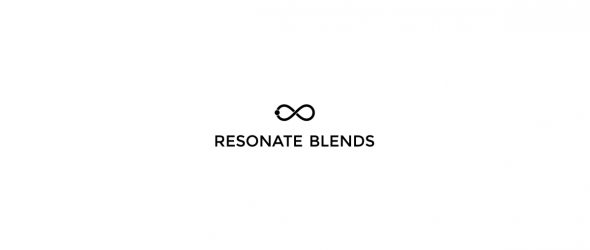 https://cannabisexaminers.com/wp-content/uploads/2020/03/IMG_5572.jpg
CALABASAS, Calif.–(BUSINESS WIRE)–Resonate Blends, Inc. (OTCQB:KOAN), a cannabis-based holding company ("Resonate Blends" or "the Company"), announced today an update to shareholders on its closing of a Promissory Note for $400,000 and the retirement of a previous Textmunication convertible note from Auctus Fund.
Dear Shareholders,
First and foremost, we at Resonate Blends would like to remind all of us that we are part of community that begins locally, expands across the country and ultimately beyond our shores to the rest of the world. We are doing what little we can to support the best outcome in the context of this worldwide pandemic. We believe if each of us does our part with calm, rational intentionality and support for each other, we will come out of this a better, stronger and more cohesive world. That is our intent and that is our hope. The choice is ours. We hope you will join us.
Now to business. As I announced in our last Shareholder Update, The Company is working diligently to align the capital structure of the public company to the financial requirements of our operating entities. Since taking operational control, we have raised in excess of $1,000,000 in new capital to support operations and to restructure and retire previous Textmunication debt.
We just closed on a Promissory Note (the "Note") with three (3) accredited investors allowing us to retire a Textmunication convertible note and add working capital into our company. In addition to our equity private placement memorandum (PPM), the closing of this new financing increases our ability to rebuild the balance sheet around a model that supports long-term value. The new funding hits on several important areas for us.
The Note allows for 9 equal monthly payments with the first payment due on July 13, 2020
We exchanged our previous Series D Convertible Preferred warrants for common shares priced at .25 with a 60-day lockup period. We have the option to purchase these shares at any time over the next 150 days, if we choose.
The derivative liability feature on the previous warrants is now removed which allows new PPM investors to have increased visibility and confidence in our share structure and capitalization table.
With this new funding, we just retired a $167,750 convertible note with Auctus Fund. On March 6, 2020, we announced a note settlement with Cicero Holding Group Inc., and on December 11, 2019 we retired our Series D Preferred Convertible Note. By addressing the remaining Textmunication convertible and preferred notes, we are now in a stronger position to execute on our PPM and raise capital through equity investment. We are also pleased to announce we just signed an agreement with a reputable Investor Relations (IR) firm who can assist in our capital raises and communicate our unique value proposition to the market. We will share more details on this partnership in the coming days.
Our focus is now on our product launch and closing of our previously announced acquisition of Joiant without the headwinds of continuous note dilution. While many public cannabis companies are struggling to raise capital and address debt obligations, we are cleaning up previous debt which will provide increased clarity on our future capital raises and drive confidence with both our investors and partners as we build-out our company. The Resonate Team is grateful for your continued support, and we look forward to updating you soon on an exciting new technology partnership that will help launch our initial Koan products.
Stay safe and stay healthy.
Geoffrey Selzer

CEO Resonate Blends Inc
About Resonate Blends, Inc. (OTCQB:KOAN)
Based in Calabasas, California, Resonate Blends, Inc. is a cannabis holding company centered on valued-added holistic Wellness and Lifestyle brands. The company strategy is to ignite future growth by building a purpose-driven portfolio of research organizations, innovative and emerging brands, and retail channels. The holding company's focus is finding mutual value between product and consumer by optimizing quality, supply chain resources and financial performance. The Company offers a family of premium cannabis-based products of consistent quality based on unique formations calibrated to Resonate Blends effects system, the industry gold standard in user experience.
For more information: www.resonateblends.com
Safe Harbor Provision:
Except for the statements of historical fact contained herein, the information presented in this news release constitutes "forward-looking statements" made pursuant to the "safe harbor" provisions of the Private Securities Litigation Reform Act of 1995. You are cautioned not to place undue reliance on any forward-looking statements in this press release as they reflect Textmunication Holdings' current expectations with respect to future events and are subject to risks and uncertainties that may cause actual results to differ materially from those contemplated. Potential risks and uncertainties include, but are not limited to, the risks described in Textmunication Holdings' filings with the Securities and Exchange Commission. Accordingly, readers should not place undue reliance on forward-looking statements contained in this news release and any document referred to in this press release.