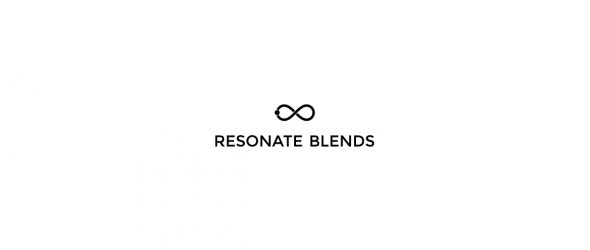 https://cannabisexaminers.com/wp-content/uploads/2020/02/IMG_5572.jpg
CALABASAS, Calif.–(BUSINESS WIRE)–Resonate Blends, Inc. (OTCQB:KOAN), a cannabis-based holding company ("Resonate Blends" or "the Company"), announced today an update to shareholders on its funding initiatives, partnerships and development of the Koan product line from CEO and Chairman of Resonate Blends, Inc., Geoffrey Selzer.
Dear Shareholders,
The management transition from Textmunication Holdings, Inc. ("Textmunication") to Resonate Blends was complete as of January 20, 2020. It is our intention from here on to keep shareholders appraised of the Company's progress across all fronts.
We started Resonate Blends with a simple mission — to demystify cannabis. We developed the Resonate System to make Cannabis understandable, accessible and predictable to support the Wellness lifestyle. We empower people to live their best lives by developing proprietary and innovative branded products built on the science of plant medicine. We are passionate about raising the concept of the "experience targets" to a fine art.
The Company is working diligently to align the capital structure of the public company to the financial requirements of our operating entities. Our goal is to maximize the value of the company for its rightful owners, its shareholders. The previous management worked with a different financial structure and philosophy, and we have taken significant steps to rebuild the balance sheet around a model that supports long-term value. Since taking operational control, we have raised or have committed in excess of $1,000,000 in fresh capital to support operations and to restructure and retire previous Textmunication debt. Our focus is to eliminate any debt or financial instruments that could undermine the company's share structure and operations.
As you know, we retired the Series D Convertible Preferred on December 11, 2019, and are committed to retiring a convertible note that was issued prior to our merger with Textmunication. We are finalizing definitive documents for a promissory note and continue to successfully raise money through our equity private placement memorandum (PPM). Our comprehensive funding approach provides us the flexibility and confidence needed to grow operations, incubate emerging cannabis/CBD companies and continue targeting new M&A into the holding company. We have made progress and are confident that over the next 30 to 45 days the capital structure will become even healthier and better aligned with the requirements of our strategic initiatives.
We continue to work closely with the Joiant team, our previously announced acquisition target, and will soon have new and exciting developments to report from Joiant. We will also provide an update on our product development, distribution plans and technical partnerships. Product development continues aggressively finalizing supply lines and finishing design, intellectual property protection and formulation on some very unique and compelling products. We are looking forward to sharing more information on that front very soon.
It is a very exciting time for us as we complete the transformation from Textmunication to Resonate Blends. Now that our financial goals are being achieved, we are pivoting our attention to the growth and development of the underlying operations. The Resonate team is experienced, engaged, and professional. Our financial, technical and product partners are also experienced, creative and are providing (and receiving) significant value . We are building a bright future for your company and are committed to clear and transparent communication as we support our business, financial partners, employees and shareholders.
We are very grateful for your continued support and you will be hearing from us again soon.
Geoffrey Selzer
CEO Resonate Blends Inc
About Resonate Blends, Inc. (OTCQB:KOAN)
Based in Calabasas, California, Resonate Blends, Inc. is a cannabis holding company centered on valued-added holistic Wellness and Lifestyle brands. The company strategy is to ignite future growth by building a purpose-driven portfolio of research organizations, innovative and emerging brands, and retail channels. The holding company's focus is finding mutual value between product and consumer by optimizing quality, supply chain resources and financial performance. The Company offers a family of premium cannabis-based products of consistent quality based on unique formations calibrated to Resonate Blends effects system, the industry gold standard in user experience.
For more information: www.resonateblends.com
Safe Harbor Provision:
Except for the statements of historical fact contained herein, the information presented in this news release constitutes "forward-looking statements" made pursuant to the "safe harbor" provisions of the Private Securities Litigation Reform Act of 1995. You are cautioned not to place undue reliance on any forward-looking statements in this press release as they reflect Textmunication Holdings' current expectations with respect to future events and are subject to risks and uncertainties that may cause actual results to differ materially from those contemplated. Potential risks and uncertainties include, but are not limited to, the risks described in Textmunication Holdings' filings with the Securities and Exchange Commission. Accordingly, readers should not place undue reliance on forward-looking statements contained in this news release and any document referred to in this press release.