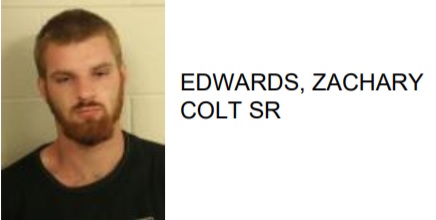 https://cannabisexaminers.com/wp-content/uploads/2020/07/Zachary-Edwards.jpg
Zachary Colt Edwards Sr, 23 of Rome, was arrested this week after police said he was found passed out behind a motel on Martha Berry Blvd and then found to be in possession of synthetic marijuana.
Reports stated that officers arrived they saw Edwards "passed out" with a burnt synthetic marijuana cigarette sitting next to him. 
Police went on to say that they located a plastic baggie containing the drug in his left pocket.
Edwards is charged with possession of synthetic marijuana and probation violation.