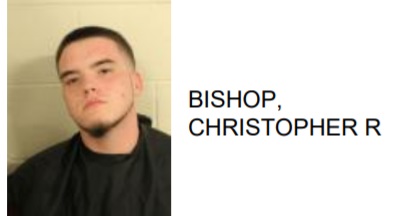 https://cannabisexaminers.com/wp-content/uploads/2020/06/Chris-Bishop.jpg
Christopher R Bishop, 19 of Rome, was arrested this week after reports said he attempted to eat marijuana in an attempt to hide it from police.
Reports said that Bishop was pulled over on Dodd Blvd for window tint violation when he allegedly attempted to eat marijuana in order to prevent police from recovering it.
Police went on to state that a small amount was left on his shirt and pants.
Bishop is charged with possession of marijuana, tampering with evidence and a window tint violation.