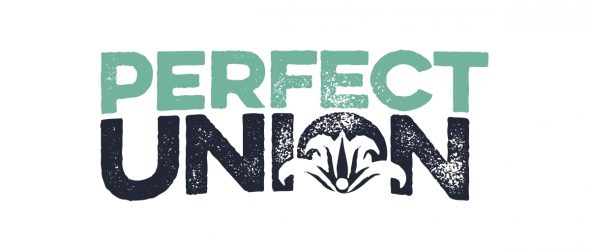 https://cannabisexaminers.com/wp-content/uploads/2020/03/PerfectUnion_logo_PMS.jpg
SACRAMENTO, Calif.–(BUSINESS WIRE)–Mayor Pro Tem Angelique Ashby's office is working closely with the Sacramento Homeless Union and Perfect Union dispensaries to provide hand sanitation kiosks to homeless encampments in the Sacramento area. The sanitation kiosks will help people living in these encampments better protect themselves from the spread of the novel coronavirus by providing full-service hand washing stations.
The handwashing stations will be delivered to six of the largest and most dense homeless encampments on Tuesday, March 17th and will be ready for immediate use by the residents. Homeless advocacy group Sacramento Homeless Union identified the sites. The kiosks will provide sanitation for people living in the encampments and will help prevent the spread of the virus.
The initial deployment was funded by a GoFundMe campaign organized by homeless advocate Caity Maple, with matching funds from Perfect Union. The campaign will fund the stations for four weeks. Extension of the program will be considered at that time by the partnership based on the evolving situation. The Sacramento Homeless Union is leading the logistics around proper deployment and helping to get the word out among the homeless community.
"This is a time for groups to come together and help those who are less fortunate," says Mayor Pro Tem Angelique Ashby. "We are fully committed to this initiative and view this as one of many of the steps we are taking to help slow the spread of the coronavirus and protect the citizens of Sacramento."
"This initiative is an excellent example of what we can accomplish when community, business, and government leaders work together," says Caity Maple, VP of Government Affairs & Compliance at Perfect Union and the originator of the project. "The homeless community is highly vulnerable during this time of crisis and we have an opportunity to really make a difference in people's lives. I hope that this effort will not only help the most vulnerable communities in Sacramento, but also serve as a model for other cities across the nation to take action on behalf of this underserved population."
"We are pleased to be joining forces with Perfect Union and the City on this critical initiative," said Crystal Sanchez, President of the Sacramento Homeless Union. "This program will give our homeless communities access to the basic sanitation services most of us take for granted at a time when proper hand washing could be the difference between life and death."
About Sacramento Homeless Union
The Sacramento Homeless Union is a local chapter of the National Union of the Homeless, which was originally established in the 1980s. The homeless community banded together to organize camps, coordinate resources, fight injustice, and promote legislation for affordable housing.
About Perfect Union
Perfect Union is one of the nation's leading cannabis dispensaries and is headquartered in Sacramento. Their mission is to create a cannabis retail experience that makes everybody better – their patients and guests, their employees and their community.