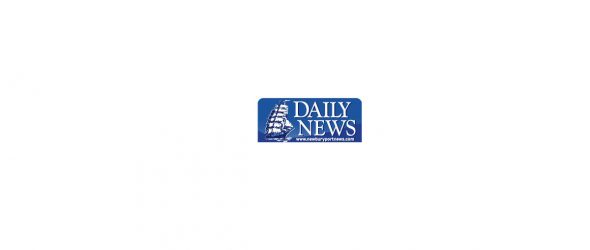 https://cannabisexaminers.com/wp-content/uploads/2020/02/867ad2ec-8965-11e5-8451-8f0d0d73f7e3.jpg
SALISBURY – Local business owners and others who oversee employees are expected to fill the Police Department's community room on Tuesday to listen to a presentation regarding marijuana in the workplace. 
Salisbury police Detective Keith Forget will give the presentation from 5:30 to 7 p.m. He plans to cover the origins of marijuana, how it can be ingested and how it is illegally smuggled. Forget said he will show employees, via a PowerPoint presentation, how to detect marijuana intoxication.
"It's helpful for employers to know these signs," said Forget, who conducted a similar seminar on more serious drugs such as opioids. 
Sarah Bodge, the Salisbury Chamber of Commerce's membership coordinator, said she recently spoke to Salisbury police Chief Thomas Fowler about suggested topics. 
"And he suggested the marijuana in the workplace," Bodge said. "We try to give our members in the community events that are fundamentally useful." 
Bodge said she was immediately sold on the idea, saying it would be useful.
"This is just to inform the population of what they need to know," she said.
Bodge said there is plenty of interest in the 90-minute talk and attendance should be strong. 
"Absolutely," she said. 
During the talk, the audience will learn about previous marijuana laws and marijuana culture, trafficking, possession, origin, smuggling routes, cartels, weights, street sales, market value and the domestic grow market.
Forget will also cover the difference between marijuana and Tetrahydrocannabinol, or THC, and how both are consumed. He will also talk about tools and equipment used to consume marijuana and THC products.
Marijuana is more prevalent than many people might expect, he said.
It's not all about smoking a joint anymore. Marijuana byproducts that can be consumed in the workplace now include edibles, shatter, hash, THC, oil, dabs, plant or bud marijuana, he said. 
The Salisbury police station is at 181 Beach Road. Those interested in attending must register with the Salisbury Chamber of Commerce.
For more information, visit www.salisburychamber.com or call the Chamber at 978-465-3581. 
Staff writer Dave Rogers can be reached at drogers@newburyportnews.com. Follow him on Twitter @drogers41008.