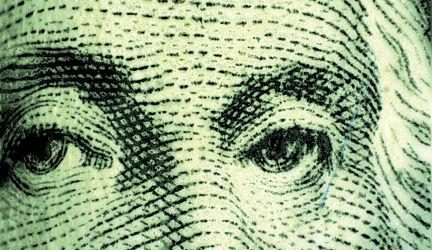 https://cannabisexaminers.com/wp-content/uploads/2020/06/5ab48a6a413d6.image.jpg
A cannabis business tax is likely headed to San Bruno voters in the fall election, under direction from officials who are hopeful income from the budding industry could help stabilize a teetering budget.
The San Bruno City Council unanimously agreed during a meeting Tuesday, June 9, to move ahead with preparing a ballot measure for the November election.
The nature of the tax is yet to be determined though, as officials are reticent to spend much on polling or other regulatory measures due to the city's fragile financial footing.
Councilwoman Linda Mason, who ardently pushed with Councilman Marty Medina for floating the tax, advocated for allowing voters to determine whether San Bruno should welcome the cannabis industry.
"Let the people make the decision," she said.
In bolstering her argument, Mason recognized many other cities throughout the Peninsula have explored or endorsed similar taxes and she feared San Bruno officials waiting to take action could put the city at a competitive disadvantage.
For his part, Medina built his support for the tax around a belief that San Bruno should be examining all potential income sources.
"We need to look at all revenue streams," he said.
Significant financial difficulties loomed over the tax conversation, as officials are expecting an $8.2 million deficit to form in the next fiscal year with about $45.2 million in revenue to be outpaced by the $53.4 million in spending.
Officials have said the financial problems are a combination of a limited budget which was pushed further by the economic devastation brought by the global pandemic. To that end, earlier conversations indicated about $4 million of the deficit was inherited and the rest was due to losses suffered by the local economy.
Recognizing the city's unstable financial footing, some councilmembers were initially uncomfortable investing much in exploring the measure or hiring a consultant to research its feasibility.
Ultimately, councilmembers agreed to allocate about $30,000 to prepare material in advance of the election and pay a limited fee to a consultant to provide some guidance on the effort.
But they stopped short of instructing officials to begin drafting policing regulating which types of businesses might be subject to the tax if it passes, with an assumption that time could be better spent on more pressing issues.
"The regulatory part can be figured out later," said Councilwoman Laura Davis.
In other business, councilmembers unanimously agreed to display the lesbian, gay, bisexual, trangender and queer pride flag for the month at San Bruno City Hall.
The decision comes at the request of some residents who had called for the flag to be raised in a sign of solidarity with those who have faced oppression.
For their part, councilmembers expressed their support for the decision.
"It is so important, in these times, that we acknowledge and recognize that everybody is deserving to be welcomed into our community," said Davis.
Medina shared a similar perspective.
"It's time to be fully inclusive of everybody," said Medina.