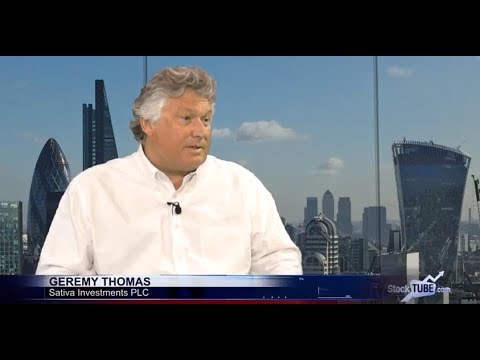 https://cannabisexaminers.com/wp-content/uploads/2018/11/1269/hqdefault.jpg

Sativa Investments PLC's Geremy Thomas tells Proactive that the medicinal cannabis market has seen explosive growth all over the world, particularly in Vancouver, Canada.
He adds that Sativa has a unique position in the UK market that allows UK investors to benefit from companies in regulated markets.
Thomas says he has seen huge investment in medicinal cannabis businesses in the US and Canada, and expects a regulatory change around cannabis in the UK within the next 18 months to 2 years.