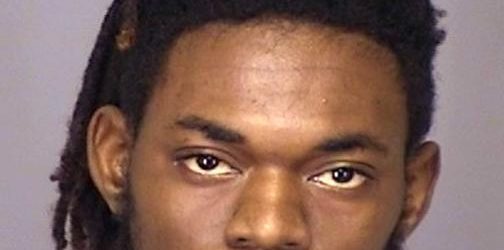 https://cannabisexaminers.com/wp-content/uploads/2019/11/5db9c9899c3bb.image.jpg
By ROBERT MILLER
News Clerk
SEBRING — A Sebring man was picked up on two warrants involving selling marijuana in Sebring and a hit and run in Lake Placid.
Tremaine Lamar Hawthorne, 21, of Sebring, was taken into custody by the Highlands County Sheriff's Office on Monday after a warrant was issued for his arrest stemming from an accident that occurred on Placid View Drive in Lake Placid back in April. According to the Florida Highway Patrol report, Hawthorne was involved in a accident on April 8 where three individuals were injured.
There were several witnesses to Hawthorne leaving the scene of the accident. A traffic citation issued on May 22 was filed with the Highlands County Court for careless driving and a warrant was requested the same day. The warrant for Hawthorne's arrest was issued on May 29.
On Sept. 6, detectives conducted surveillance within the Washington Heights area, near MLK Jr. Blvd. and Lemon Ave. According to the HCSO report, "this area is a well known open air drug market and known for its violent crimes."
Detectives observed Hawthorne approach a vehicle and conduct a hand to hand narcotics transaction for marijuana with the driver, the report said. After the car left, deputies conducted a traffic stop on the vehicle at which time the driver/sole occupant gave deputies a description and recorded statement of who he purchased the marijuana from.
Deputies determined that the narcotics sale took place less than 1,000 feet from two different churches. A warrant was issued for Hawthorne's arrest.
Hawthorne was picked up by sheriff's deputies on Monday and charged with hit and run — leaving the scene of a crash involving injury, driving without a driver's license and marijuana distribution within 1,000 feet of a church. He is currently in the Highlands County Jail on $14,000 bond.