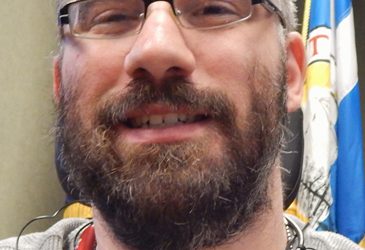 https://cannabisexaminers.com/wp-content/uploads/2020/06/Andres-Aaron-MUG.jpg
MARQUETTE — A marijuana retail establishment was approved for Washington Street by the Marquette Planning Commission Tuesday evening during a public hearing that was held virtually via Zoom video conferencing.
Commissioner Aaron Andres made the motion to approve the applicant's special land use permit, as it meets the intent and requirements of the Land Development Code and staff recommends "the following condition of approval that an amended plan is submitted to meet staff comments." Commissioner Antonio Ruiz seconded the motion. In a roll-call vote, the Marquette Planning Commission approved the agenda item 7-0.
Located at 344 W. Washington St., the marijuana retail business falls under the central business district. The proposal includes commercial interior remodeling for the proposed use, demolition of a portion of the building, a new parking lot and stormwater management and landscaping, according to a city agenda document.
Concerns about not having a dumpster on the property were addressed by the commission, but the applicant noted that the business will not have large amounts of trash, because it will be a smaller establishment.
Joni Moore, the applicant and one of the managers of the future business, addressed the commission, noting that her business hours would fall between 6 a.m. to 9 p.m. and have yet to establish a time duration. Moore, a plant scientist with a bachelor's degree in botany and a master's in forestry, was born and raised in Michigan and has been in the cannabis business for the past five years.
"… (I'm) really excited to be a part of the Marquette community where I live now, my daughter lives here as well and I'm also really excited to be a part of this cannabis business," Moore said.
Starting out her business, Moore said 20 employees would be required and that may increase depending on future projections of the retail establishment.
Once the applicant returns the revised plan to the commission and meets staff comments, city officials will then take five days to review it. The applicant must then apply for a license from the city clerk's office and finalize other legal requirements with the state and Marquette County, such as construction inspections and a zoning permit.
The proposed marijuana retail business is the second one approved for West Washington Street. The other is located across the street from the Auto Value property.
Jackie Jahfetson can be reached at 906-228-2500, ext. 248. Her email address is jjahfetson@miningjournal.net.
Today's breaking news and more in your inbox