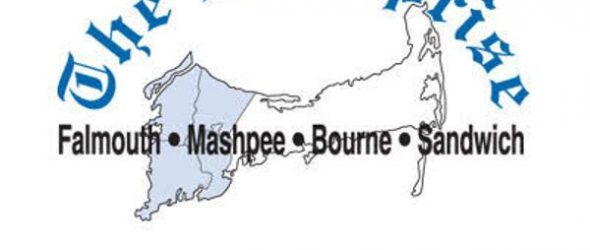 https://cannabisexaminers.com/wp-content/uploads/2020/08/c87ae2e8-94a0-11e7-b4eb-f7c9117b5731.jpg
Mashpee Town Planner Evan Lehrer recommended Monday, August 10, during the Mashpee Board of Selectmen meeting that board members formalize the process for negotiating host community agreements with marijuana businesses seeking to do business in town.
The town has executed four host agreements with three companies since 2019. In late July, selectmen rejected an applicant for a marijuana manufacturer and delivery service, and another business hopes to negotiate with the selectmen soon, Mr. Lehrer said.
"I think it would really be in the interest of the board to consider formalizing the review process so that when an applicant comes before the board, all of the information that staff has gathered is going to be delivered with some amount of consistency," he said.
The existing process for vetting marijuana companies begins with an applicant submitting a letter of intent and then department heads meet with the applicant to discuss code-related issues and draft a host community agreement template, Mr. Lehrer said, adding that town staff will address any red flags before recommending that the company approach the selectmen to negotiate.
With the marijuana companies proposing various business models and with multiple approvals required at both the local and state level, the process for negotiations over the host agreements has not always been straightforward.
The town could request various types of information from the applicant seeking a host agreement, but selectmen were not sure whether some information was relevant to their approval process.
"We're asking for some stuff. Do we have the legal authority to do anything with it?" Selectman Andrew R. Gottlieb asked. "I can say I don't like your business plan; I don't like where your money comes from; I'm not approving it. Can we do that? I don't think so, but I'd like to know from [town] counsel."
Mr. Lehrer also recommended that selectmen consider whether they wanted to allow marijuana delivery businesses to operate in town.
The board rejected the Tree Bear Inc., the company that sought a host agreement in July, after selectmen expressed confusion over the proposed marijuana delivery business and pushed back on the company's intentions to manufacture and sell edible products.
The Cannabis Control Commission created the delivery license, which allows marijuana businesses to deliver marijuana products directly to consumers rather than from a retail storefront, in November.
The application for delivery became available in May, but none of the licenses has been granted yet, a spokesperson for the commission said in response to questions.
While the delivery license allows businesses to sell marijuana for recreational use, it is separate from the retail license.
Current regulations in Mashpee allow for only one recreational marijuana retailer in town, and a host agreement for such a retail facility is already held by M3 Ventures.
However, whether or not delivery qualifies as retail, along with the difference between the various licenses offered by the commission, stumped selectmen when Tree Beard sought a host agreement last month.
"I would be interested in going to Town Meeting in October to prohibit the type of activity we described last week," Mr. Gottlieb said in reference to delivery business denied at the selectmen's meeting two weeks earlier.
"We didn't restrict delivery to date, so if that is what the board wants to consider, there is a mechanism I think to do that," Mr. Lehrer said.
The commission limits the sale of recreational marijuana to delivery to municipalities that have allowed a delivery business to open, municipalities that allow for adult-use retail within their borders and municipalities that have notified the commission that delivery may operate within their borders.
In general, municipalities have the authority to develop their own bylaws or ordinances governing the "time, place and manner" of marijuana establishments, the commission spokesperson said.