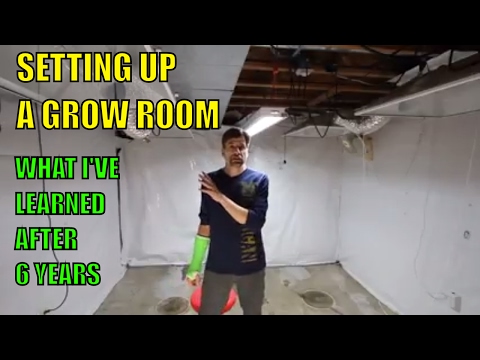 https://cannabisexaminers.com/wp-content/uploads/2018/11/739/hqdefault.jpg

This week we look at my 4k grow room. I spend some time breaking down what I've learned after 6 years of growing cannabis. I show you lighting, electrical, ventilation, gear and equipment you will need to make you a better grower including reservoirs, air scrubbers, carbon filters, co2 tanks, hoods, bulbs and more…a longer episode this week, roll a fatty and enjoy.
Crooky's YouTube channel:
https://youtu.be/VejgsKXIMM0
Music by: DJ Quads "Story Teller"
His Sound Cloud : https://soundcloud.com/aka-dj-quads
His Instagram: https://www.instagram.com/djquads/
gnat control:
A 3″ layer of gnat nix on top of the Coco, and some mosquito bits sprinkled into the gnat nix and the catch trays near the drain holes.
Pure Coco Coir #10 pots.
Lights:
@ 1000 w
Room temps 70-72 degrees F. (dropped temps. for flush)
Humidity 45- 58%
water temp. at feeding 69 degrees F
12 / 12 light cycle.
Gear:
Camera :http://www.amazon.com/Canon-Digital-18-135mm-discontinued-manufacturer/dp/B004MN00C4?ie=UTF8&keywords=canon%20t3i&qid=1463761203&ref_=sr_1_7&s=photo&sr=1-7
Tri-pod: http://tinyurl.com/gw3ylz2
Tri-pod swivel: http://tinyurl.com/j8mzzua
Lens:http://tinyurl.com/zrdgtou
Boosted Board:
https://boostedboards.com/?gclid=CjwKEAiA0pDBBRCFtoPyguTh8AUSJADNWeuxn4ANgrV7nfS0-5b00Cyrz1uOVQ4ziCXO17wUOp7gwhoCf4bw_
Subscribe already, you know you want to !!!