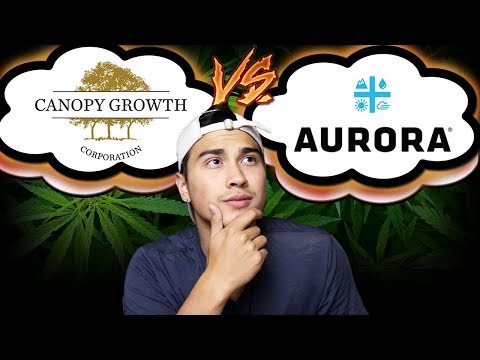 https://cannabisexaminers.com/wp-content/uploads/2018/11/2073/should-you-buy-canopy-growth-or-aurora.jpg
📈 My Personal Portfolio & Trading Updates | Brandon's Buys ➤ https://bit.ly/2RiD9Q9
Website ➤ https://www.brandonbeavis.com
In this video we'll look at the best marijuana stock for you to buy right now! Weed stocks are a hot topic with legalization just around the corner. Is Canopy Growth Corporation or Aurora Cannabis the better stock to buy right now?
Horizon's Medical Marijuana Life Sciences Index ETF (HMMJ) – https://www.horizonsetfs.com/hmmj
As you guys know, I'm currently not invested in any marijuana stocks… It's just a little too risky, in my opinion! That being said, there is a huge opportunity in front of us and there's no doubt that there is money to be made here.
The question becomes… which is the better stock to buy?
I wish I knew the answer to that. But in this video, I'll do a general overview of both Canopy Growth and Aurora to see which stock is more suitable for you!
Just keep in mind… That just because an industry LOOKS promising, doesn't mean you can't lose money with your investments! Weed/Pot stocks are naturally very volatile and I would absolutely consider them a speculative investment at this point.
If you guys are interested in seeing one of my previous videos where I talked about if you should invest in the marijuana industry – I'll link it here: https://youtu.be/4sy1vRUQB64
I know I rambled on a lot about my hesitant view towards this industry and I apologize for that. But I really hope you enjoyed the video!
Feel free to drop a like and subscribe if you already aren't! I post a video every Monday 🙂
As well… Feel free to follow me on instagram and facebook @brandonbeavisinvesting
Cheers, everyone!